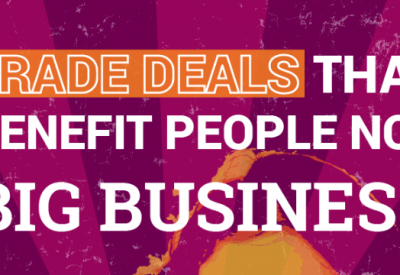 1 Oct 16
TTIP might be over. But there's a copycat trade deal waiting in the wings. It's called CETA, it'd allow big businesses to sue our governments – and it's due to be signed in just a few weeks time. And the worst parts of it will apply...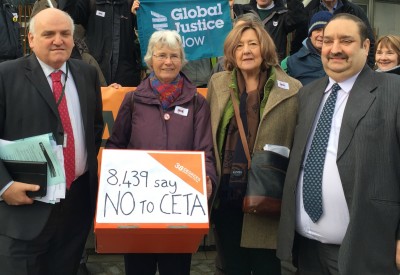 5 Feb 16
By Jean Kemp It's hard to believe that just a few hours ago my friends and me were outside the Holyrood Parliament, handing in a petition signed by thousands, against the trade deal called CETA! We spoke face-to-face about our concerns with the parliamentarians who...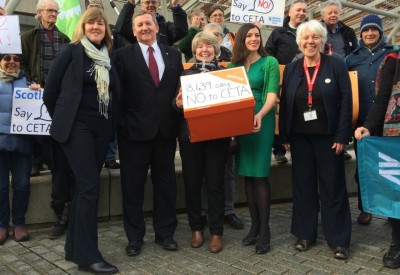 4 Feb 16
MSPs met more than 30 Scottish members of 38 Degrees and other campaigners today as they delivered a petition to the Scottish Parliament demanding that Scotland reject a sinister EU-Canada trade deal. The petition, which was signed by more than 8,400 people, calls on the...