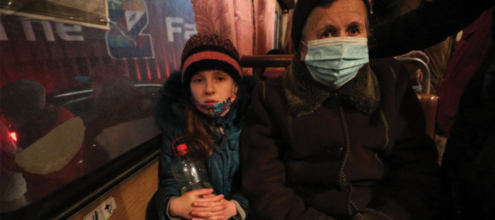 Safe passage to those fleeing war in Ukraine
We have watched on in horror as tensions have escalated into a full Russian invasion of Ukraine. Russia's aggression threatens countless lives and millions more Ukrainians will be forced to flee their homes.
The UK can and should help those fleeing war in Ukraine. So we're asking Priti Patel to please urgently outline how Britain will provide safe and legal routes for refugees in their time of need.
#partygate - No Confidence
We, the undersigned, have no confidence in Prime Minister Boris Johnson and Chancellor Rishi Sunak to lead our country. They partied in Downing Street - breaking the lockdown laws that they set - while thousands of us made sacrifices to keep our loved ones safe. And worst of all - they lied about it.
Their positions are now untenable....
Add your name