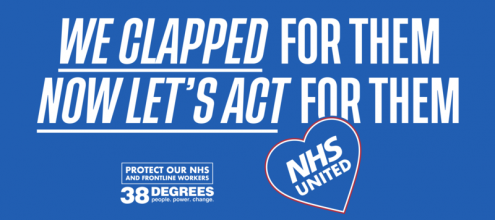 They're working to protect us. Let's protect them.
Across the country, on balconies and doorsteps, millions of us clap and cheer for our heroic NHS and frontline workers. But many have been left to fight the coronavirus and do their jobs without proper protective equipment. So far, only a tiny proportion of those workers who need to be tested for the virus - to see if they can safely return to work - have been.
The government must act urgently - and do everything in their power - to make sure our NHS and frontline workers safe during this crisis.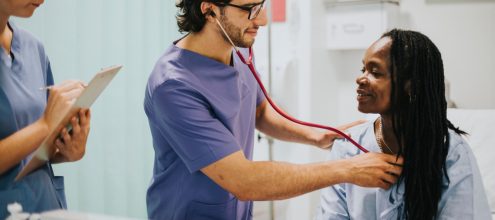 Protect our NHS in law now
More people than ever are needing our hospitals and NHS services to stay healthy in the midst of this coronavirus outbreak. It goes to show how much we rely on our NHS, how vital it is that we protect it and how important it is that we put the needs of patients first. Right now, the UK government is preparing for trade negotiations with Donald Trump. The UK government has offered warm words about protecting our NHS, but in quick and tense negotiations with countries like America, warm words are not enough. We need our NHS protected in law.