NHS 1% Payrise Is Not Good Enough
The proposal to give NHS workers a pitiful 1% pay rise doesn't even begin to go far enough in rewarding NHS staff for their sacrifice over the last 12 months. After inflation, this amounts to a real terms pay cut. Enough is enough.
We've clapped for them, now it's time to act for them. Give NHS staff the real pay rise they deserve.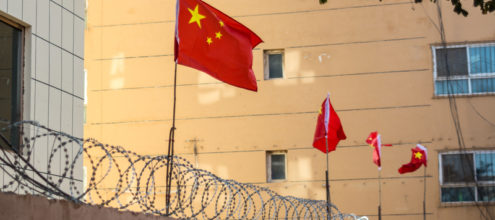 Ban the import of cotton from the Xinjiang region!
The government of China is perpetrating human rights abuses on a massive scale. Targeting the Uyghur population and other Turkic and Muslim-majority peoples, the Chinese government is detaining over a million people into re-education and forced labour camps in Xinjiang.
The US has announced a ban on importing cotton from the region, the UN has called this tragedy "a crime against humanity", and closer to home, Marks and Spencer have committed to never using Xinjiang cotton again. We want action, not empty words.