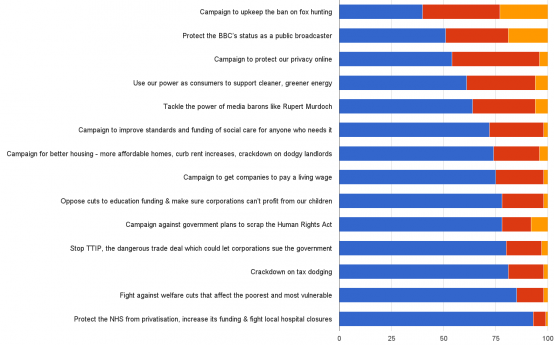 Jun 10th, 2015
Post-election survey: what next? Results
By Becca McCarthy
After the General Election, a random (but representative!) sample of 38 Degrees members voted on which campaigns our movement should prioritise post-election.
You can see the results below – clicking the image will make it bigger and easier to read! The blue represents people answering 'a lot' to the question of whether 38 Degrees members should spend time on each issue, the red represents people answering 'a little', and the yellow is 'not at all'.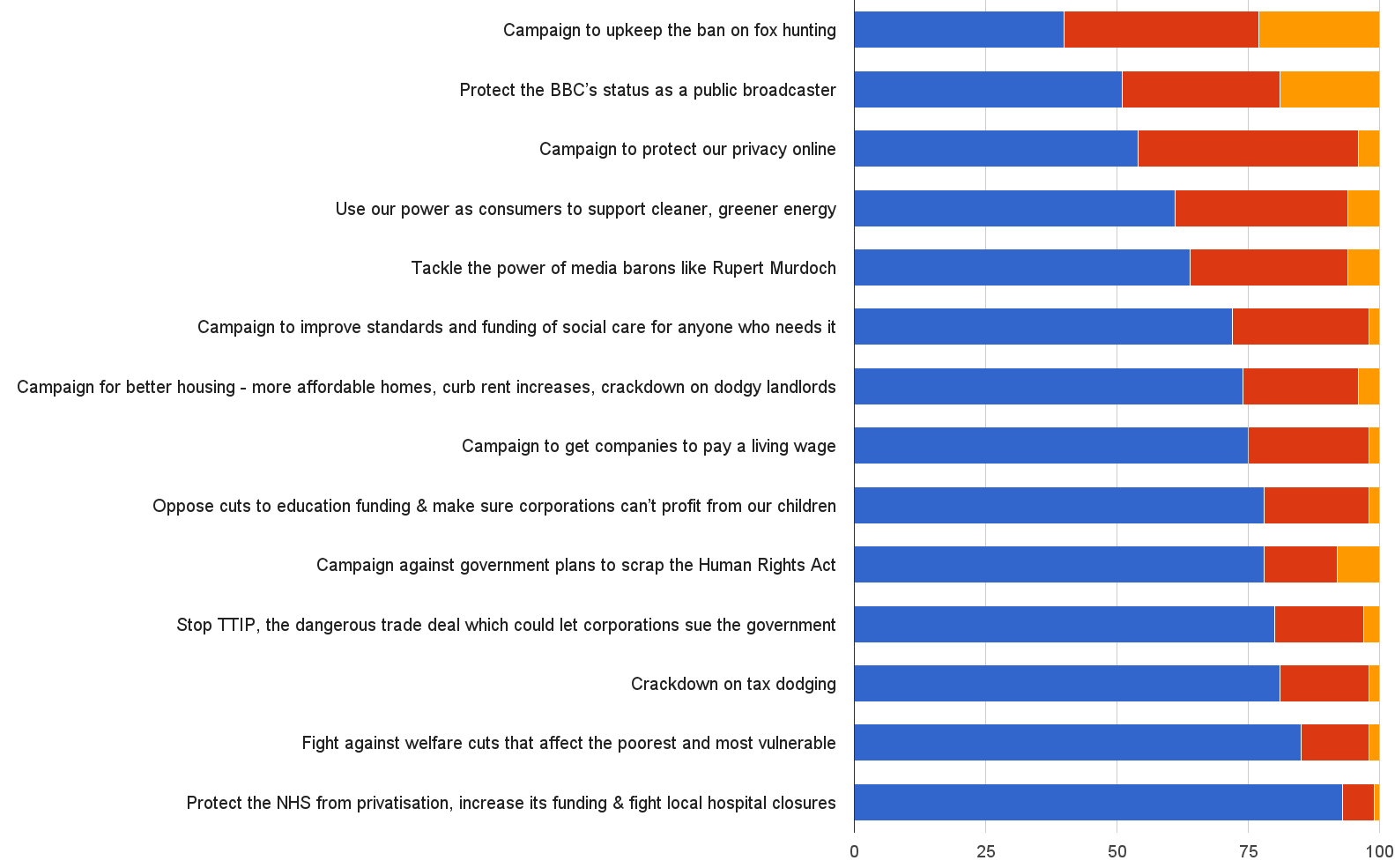 If you have ideas on other campaigns 38 Degrees could be focusing on, check out Campaigns by You, here: https://you.38degrees.org.uk/. This is a platform where members can start campaigns – it only takes a few minutes to start a petition and it'll give other members the opportunity to discuss and vote on your suggestion.
You can also email emailtheteam@38degrees.org.uk with your thoughts, or join the discussion on Facebook or tweet @38_degrees.