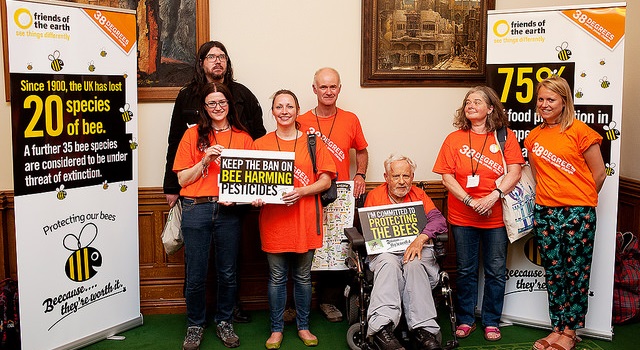 Jun 18th, 2015
Bees Event in Westminster
By Megan Bentall
The corridors of Westminster are buzzing with talk of bees. On Wednesday night 38 Degrees members and over 150 MPs packed a room in parliament to hear directly from experts about bee-killing pesticides. There was standing room only and a queue out of the door!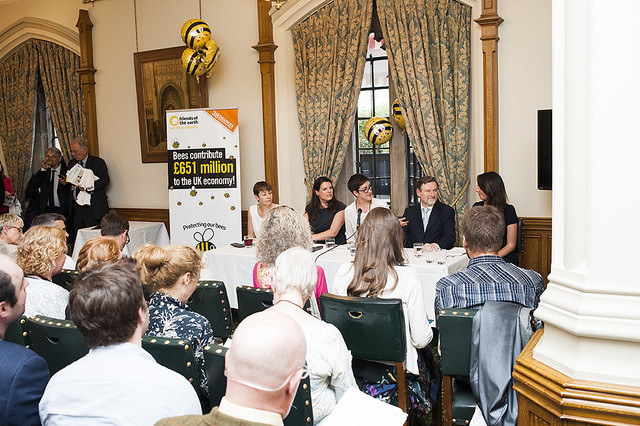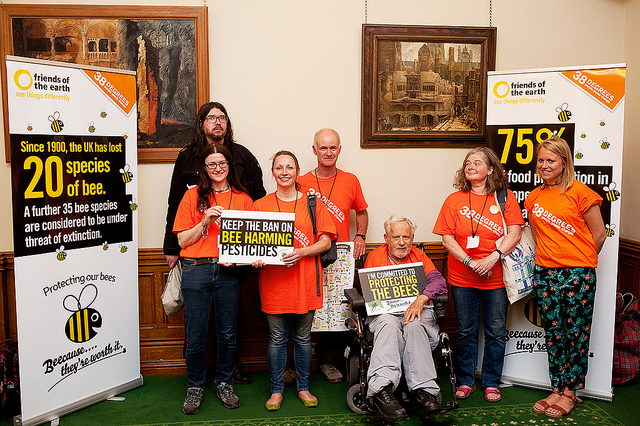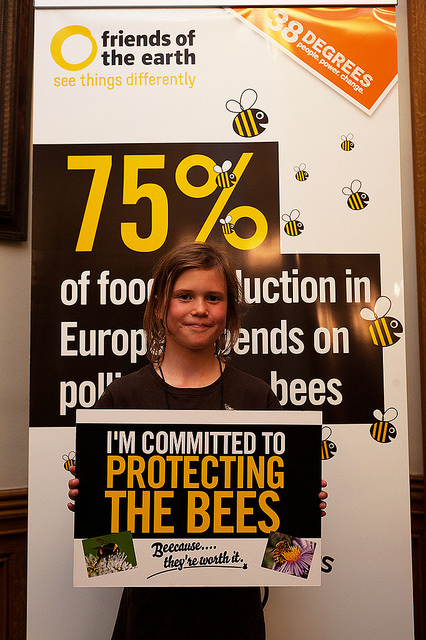 Bee-killing pesticides are currently banned, but they could be back on our fields this autumn. Liz Truss – the environment minister – is deciding whether to let this happen right now.  She'll have big money lobbyists from pesticide companies in one ear, pushing her to say yes. But together we're making sure we're louder than they are.
At the event on Wednesday night – co-hosted by 38 Degrees and Friends of the Earth – we asked MPs to challenge Liz Truss and other decision makers face-to-face. And it worked. On Thursday morning in parliament they were grilled about bee-killing pesticides. MPs talked about the contact they'd had from constituents (that's us!) and demanded that the government keep the ban.
Together 38 Degrees members are doing all we can to make sure Liz Truss and her team keep the ban on bee killing pesticides.
38 Degrees members chipped in to fund a report on how much bees help our economy – and it made it into the news.  After the event, hundreds of MPs are now campaigning to keep the ban. Over 380,000 of us have signed our bee petition – and as Liz Truss's team walked to work this week they saw this image on the pavements around Westminster: