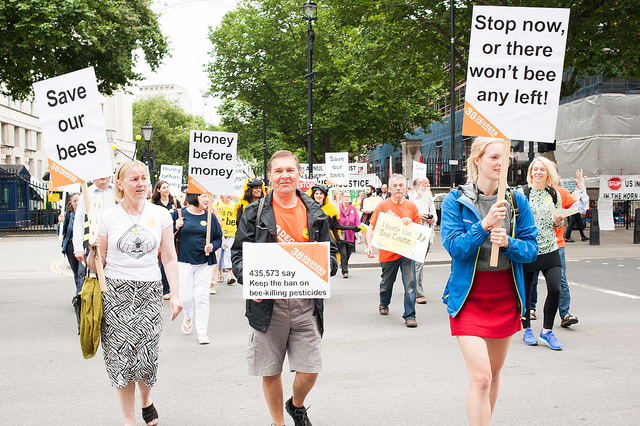 Jul 7th, 2015
435,000 say: Save our bees!
By Cara Bevington
Early on Tuesday morning, 38 Degrees members along with Friends of the Earth and Buglife supporters gathered outside of Downing Street to hand-in the huge 'Save the Bees' petition signed by 436,689 people!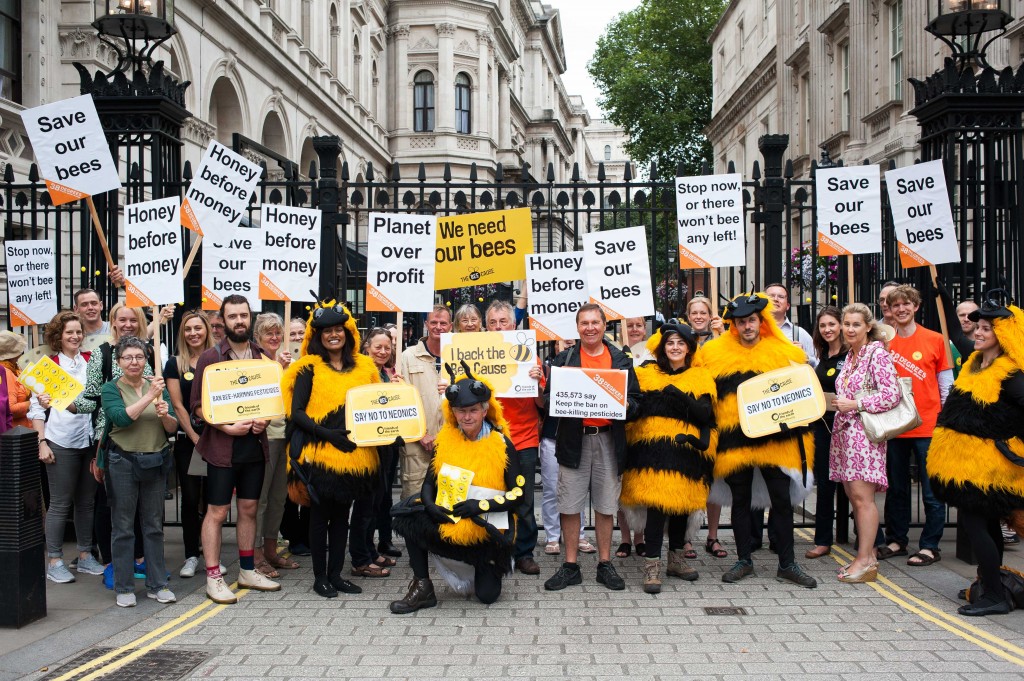 We were there creating a swarm of activity because any day now the government are going to make a decision about whether or not bee killing pesticides will be allowed back into our fields.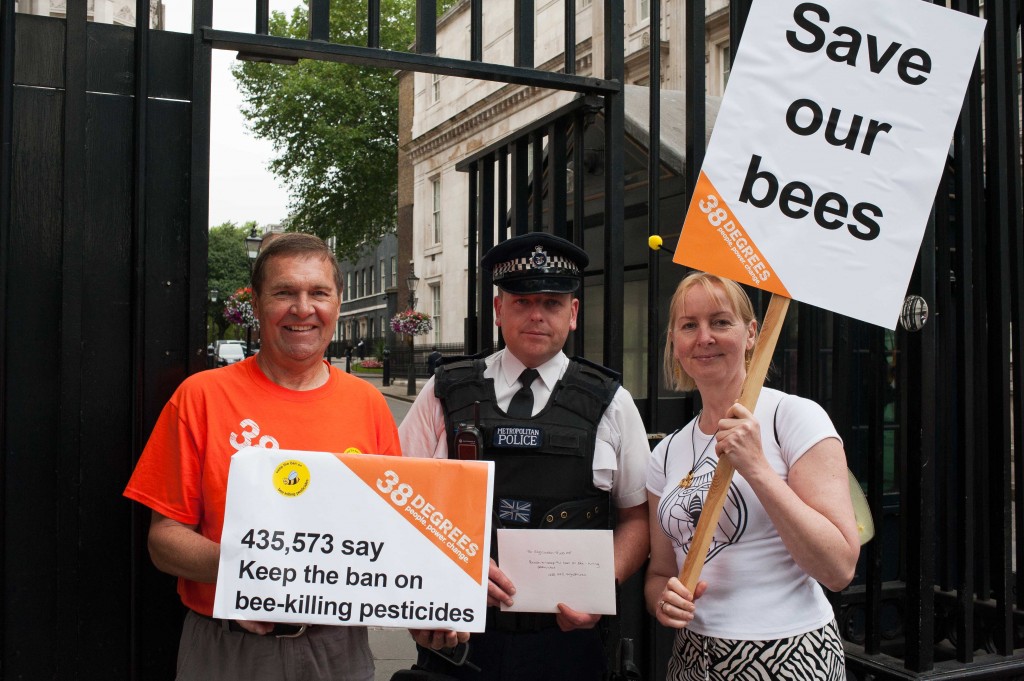 Just last week the Expert Pesticides Committee rejected the application to bring back bee-killing pesticides. But the final decision rests with environment minister Liz Truss. So today we wanted to make sure that she and the government know just how much public support there is to save the bees.
We were a colourful site – people were dressed up as bees, wearing bee wings, holding placards and singing bee protest songs (AKA save the bees chants to the tune of I'm a beeliever and Let it Bee)!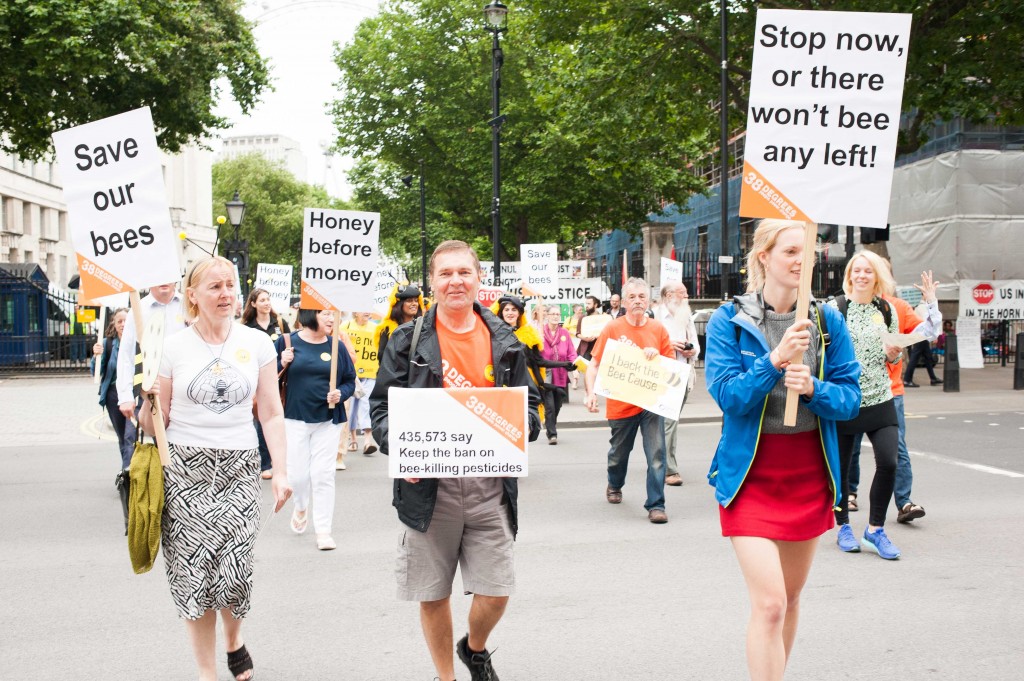 Together we handed out hundreds of stickers saying "Keep the ban on bee killing pesticides" to civil servants on their way into work to make sure that our message was spread throughout government departments.
Caroline Lucas MP and Barry Gardiner MP also joined our event to show their support for bees.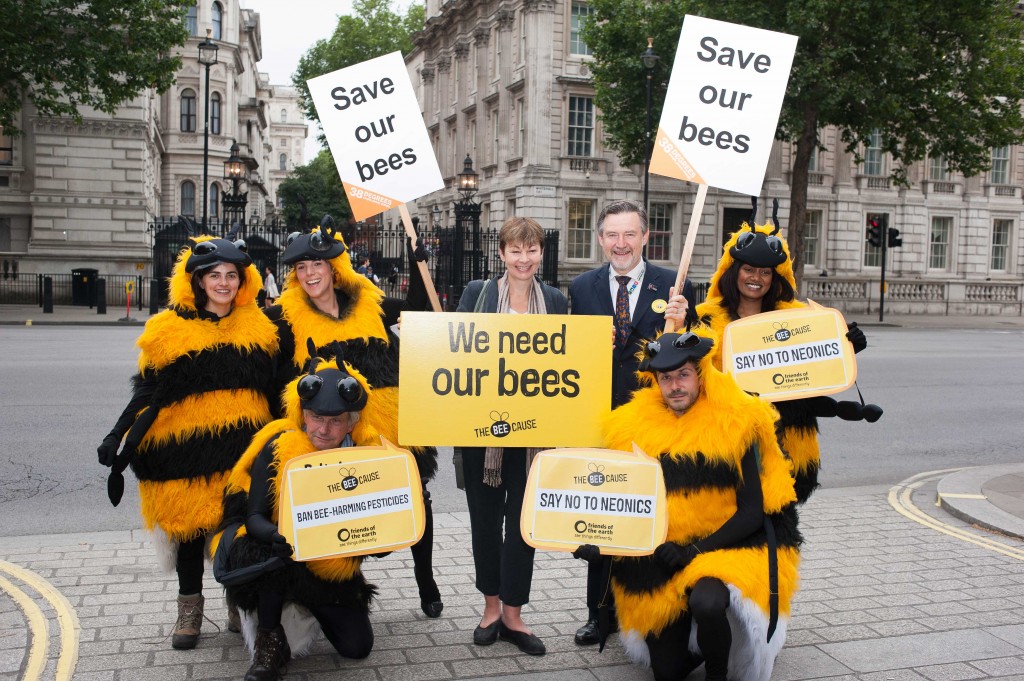 Sarah, a 38 Degrees member and grandmother of three from Primrose Hill is a long time campaigner for bees. She said that she was there today because of her grandchildren: "my generation has a duty to take care of the world for future ones, we especially need to protect our pollinators!"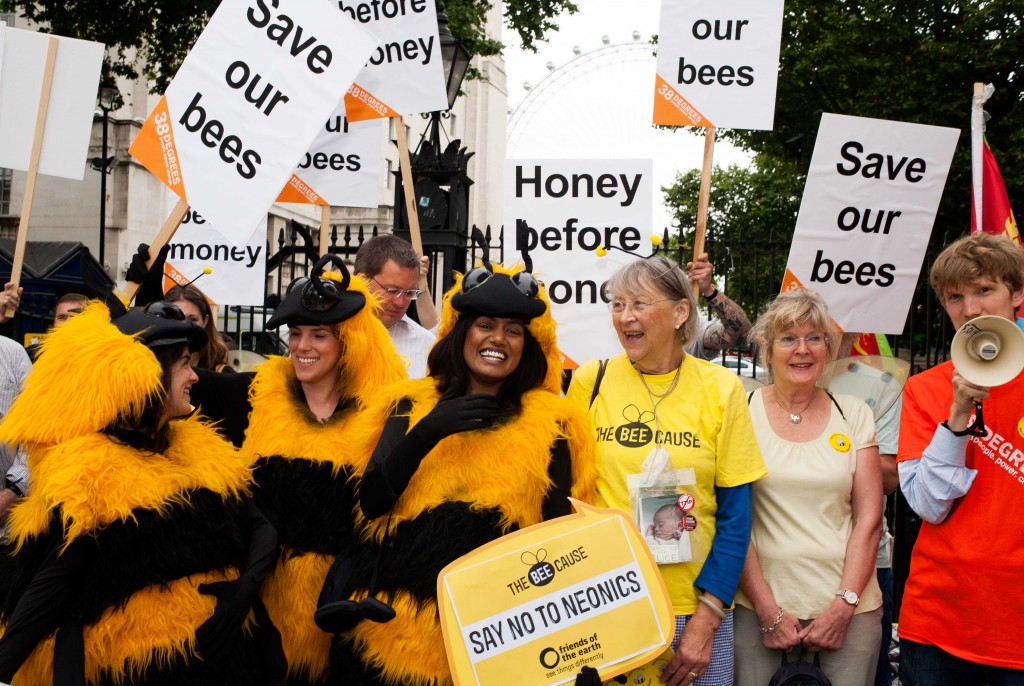 There's still time to get involved. Tweet Liz Environment Minister Liz Truss now: https://speakout.38degrees.org.uk/campaigns/urgent-tweet-defra-now