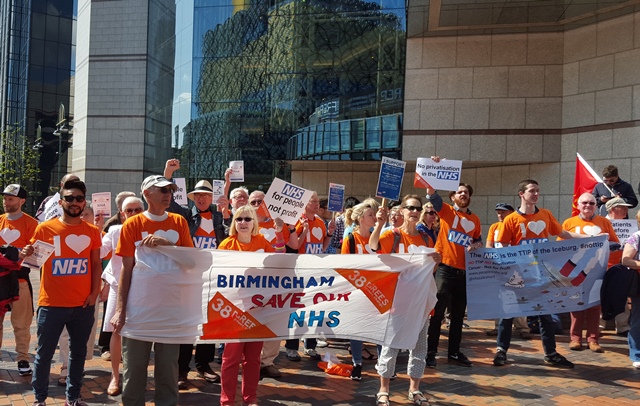 Jul 15th, 2015
NHS campaigners protest in Birmingham. (A guest blog from Krys, a 38 Degrees member)
By Alpha Gougsa
Krys is a local NHS campaigner from Sutton Coldfield, attended the protest outside the Procurement for Health Conference in Birmingham on the 9th July. Here's her feedback of the day!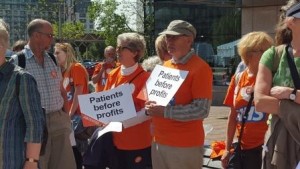 Last week, 38 Degrees members led a peaceful (though lively!) protest in glorious sunshine outside the Procurement for Health Conference at the ICC in Birmingham.
A secret meeting was taking place at the same time, where private companies were being advised on how to buy the NHS.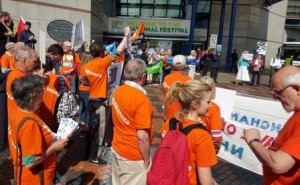 A number of us  turned up, including other NHS campaign groups and political parties from all over the country and we were sure to make our presence known.
Everyone there felt passionately about protecting our precious NHS against the immoral privatisation of its services.
There was even singing at one point during the event! Athough we did face some competition from a nearby band in a marquee, (who just happened to increase their volume every so often).
All in all, a great day, a wonderful, positive experience and THANK YOU to the 38 Degrees Campaign Leaders for their support and helping to make it a strong, but fun protest!
Save Good Hope's Local Services' Campaign Team