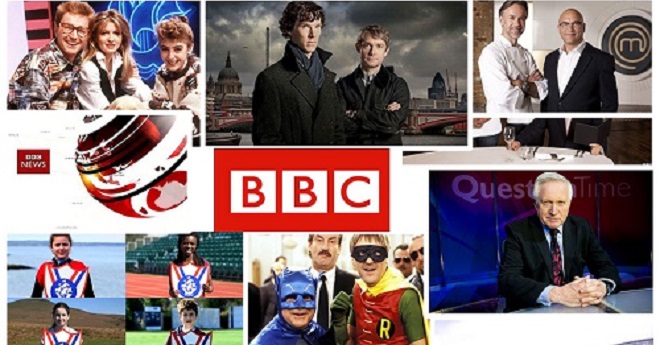 Jul 16th, 2015
Urgent: Protect Our BBC
By Rachel Oliver
Our BBC is under attack. Today, the government announced plans to cut popular programmes, undermine its funding, and – worst of all – challenge its independence.
If we lose the BBC, we'll be left with the likes of Rupert Murdoch controlling our news. The same media baron who's had countless closed-doors meetings with David Cameron. Unlike other parts of the media, the BBC is fiercely independent – and that's exactly why the government is trying to dismantle it.
The government thinks it can tear our BBC apart by stealth – slowly slipping in cuts and changing the rules. But if hundreds of thousands of us create a huge public outcry now, we can show David Cameron it'd be a political disaster to destroy our BBC.
Click here to sign the petition to save our BBC now.
From Blue Peter, to Sherlock, Panorama, 6 Music and the Archers, there's a part of the BBC that we all love. The BBC website is often the first place we go to for news that we can trust.
The BBC isn't perfect. But with other parts of the media controlled by the Murdochs and corporate interests, an independent BBC is vital. We all benefit from having a public broadcaster that's free from commercial interests and run independently from government.
Together we can show David Cameron's government that the BBC is important and the public won't stand for it being stripped down. Please sign the petition to protect our BBC now.
38 Degrees members have worked together to fight for independence in the media before. In 2011 we stopped Murdoch from taking over BSkyB and boosting his influence further. And one of the first campaigns 38 Degrees members won together stopped BBC 6 Music from being shut down.
These recent cuts and threats may seem small. But the BBC's Charter is up for review next year, and the government seems to be building up to a huge attack that could cut to the heart of our BBC. So it's vital we show the government that thousands of us are ready to rally around the BBC, and speak out against these cuts now.
Let's show the government they won't get away with destroying our publicly-owned, world-renowned broadcaster.