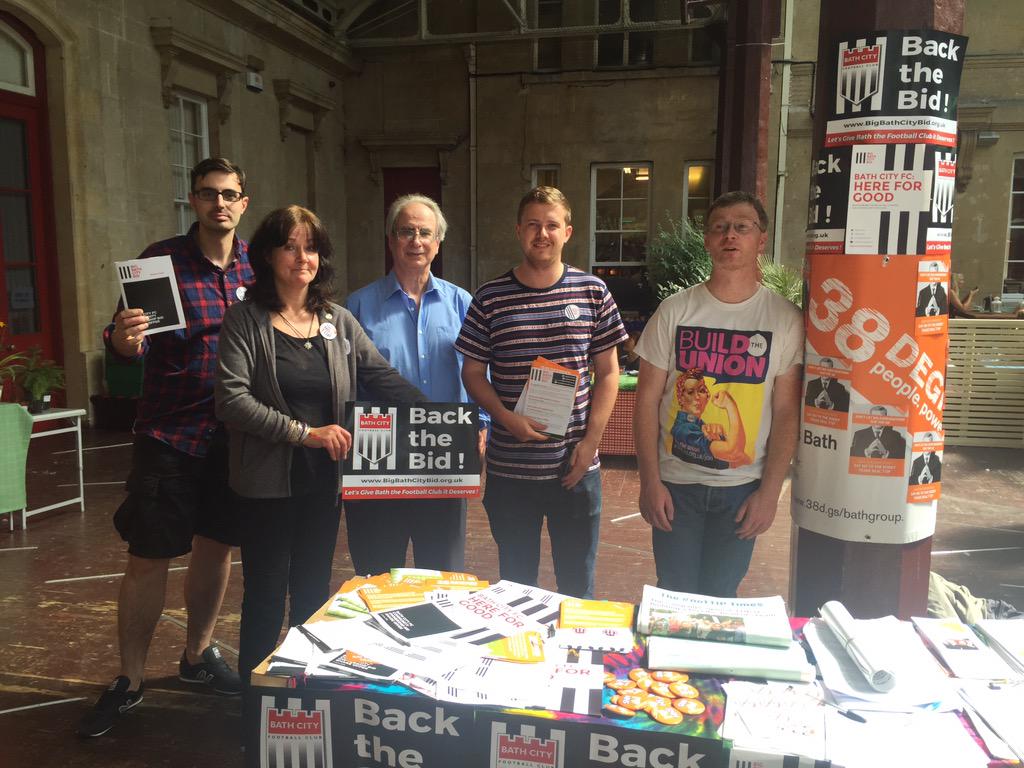 Aug 25th, 2015
A guest blog from 38 Degrees Bath
By Barnaby Lewer
Bath 38 Degrees members have been getting involved in the campaign to save Bath City FC. We're hoping to make the club 'community-owned'. This means coming together to buy community shares and then running the club democratically to make sure it stays a key part of the community.
This is about more than the beautiful game. A community-owned Bath City FC can help tackle our city's challenges and create life-enhancing opportunities for all.
Local members have been contributing in lots of different ways. On Friday we distributed leaflets to 38 Degrees members who will be getting the information out in their streets and neighbourhoods. There's some photos here:
On Saturday we took our message to the streets and combine dour local campaign with the national TTIP Day of Action. There is still a huge need to get the message out about this dodgy trade deal. It's so secret, in fact, that when the leader of Bath and North East Somerset Council stopped by to talk to us he admitted that he had never heard of TTIP!   We'll make sure that every councillor in Bath knows how concerned we are about it and how it could affect them and their decision-making.
As well as talking to members of the general public it was great to meet up with other 38 Degrees members, to talk about our concerns and encourage one another. Let's do it again soon!
38 Degrees Bath