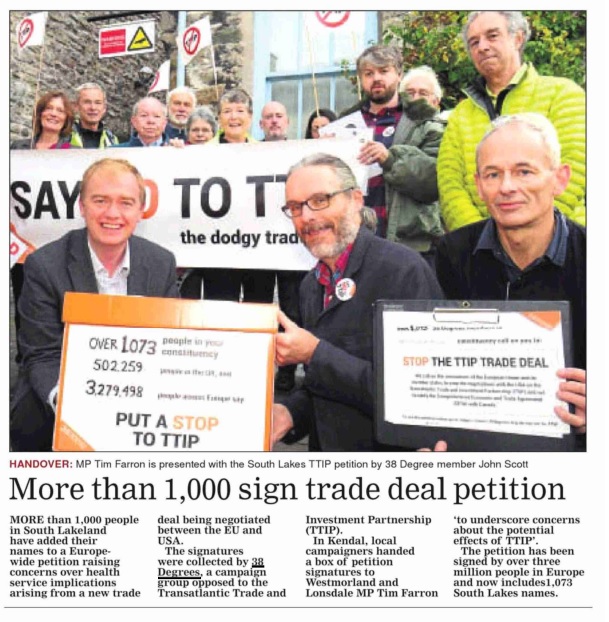 Oct 20th, 2015
TTIP Petition Hand Ins – We're in the papers!
By Megan Bentall
38 Degrees members have been handing the massive 3.2 million strong petition against TTIP into MPs across the country – and we've been making headlines in local press!
Here are just a few of the many articles 38 Degrees members have gotten into papers. Together we're shining a light on this dodgy deal.