by Rebecca Falcon Nov 19th, 2015
Today, 38 Degrees members handed the huge petition to protect Freedom of Information laws in. Lord Burns, the Chairman of the government's Independent Commission on Freedom of Information met 38 Degrees members to collect the petition – that over 170,000 people had signed.
He said, "I'm pleased to have received this petition today. Freedom of Information is an area of considerable public interest and we are pleased that so many people have taken the opportunity to respond to the Commission's call for evidence. All evidence submitted to the Commission will be considered carefully."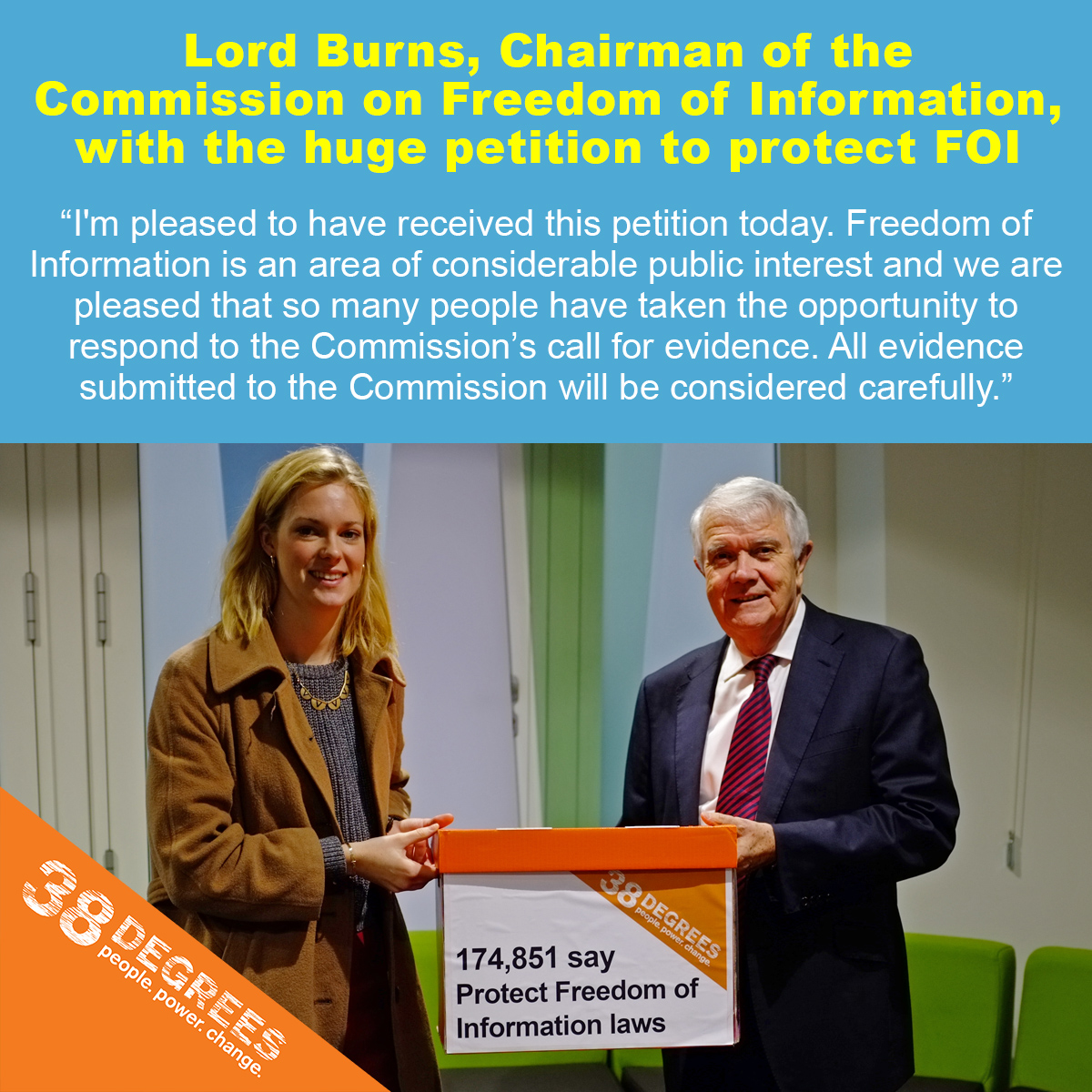 You can still sign the petition to protect FOI laws here.