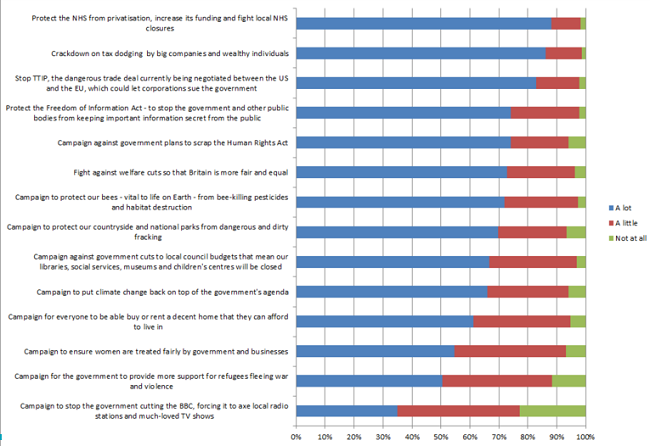 Jan 15th, 2016
Scottish 38 Degrees members make a plan for 2016!
By Rachel Oliver
Over 11,000 38 Degrees members in Scotland have shared their views about the campaigns we should focus on together in 2016.
Here's how we prioritised campaigns: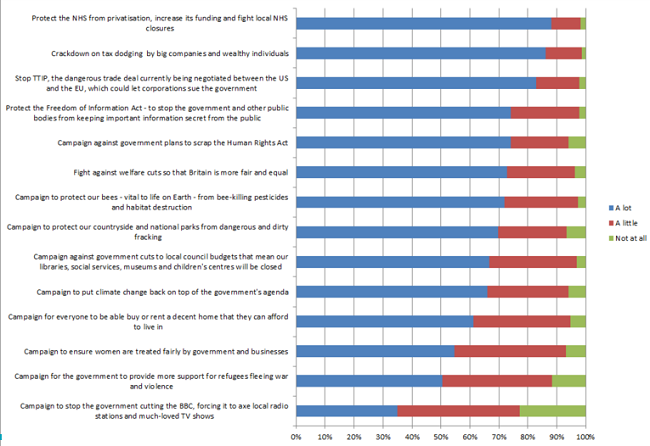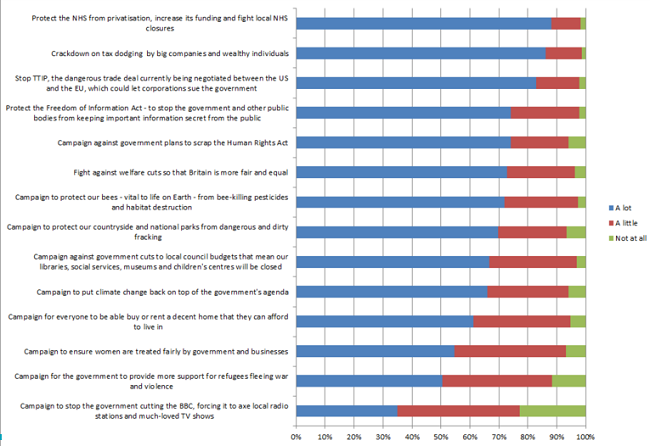 Last year 38 Degrees did more campaigning in Scotland than ever before. Here are some of the campaigns we're going to focus on in 2016: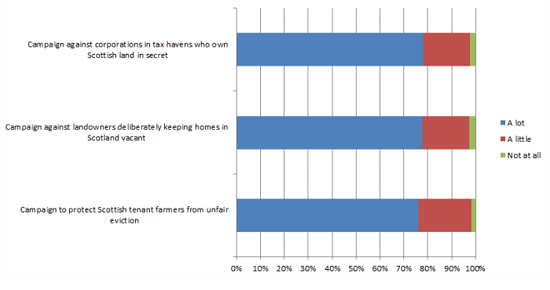 We're going to use our power as consumers to take on big businesses: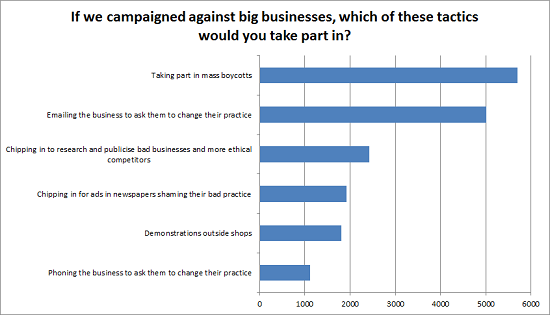 We're going to pile the pressure on these folks to make the right decisions: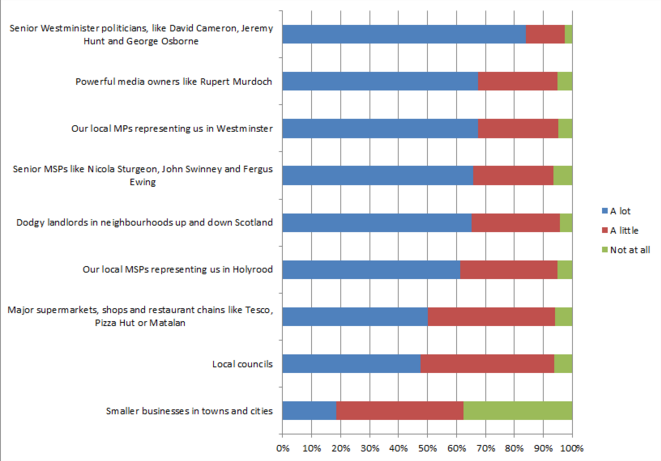 We're going to try loads of tactics to win the changes we want to see: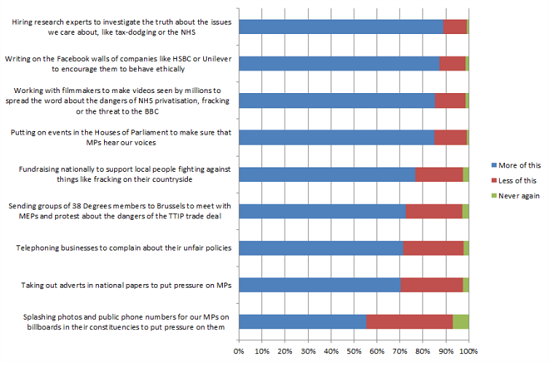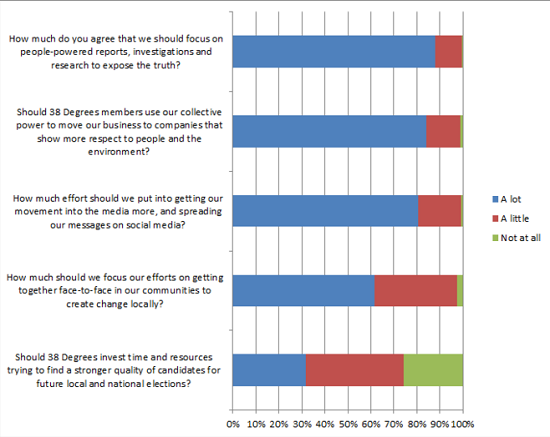 We're going to get the issues we care about to the top of the agenda during the Scottish Holyrood elections: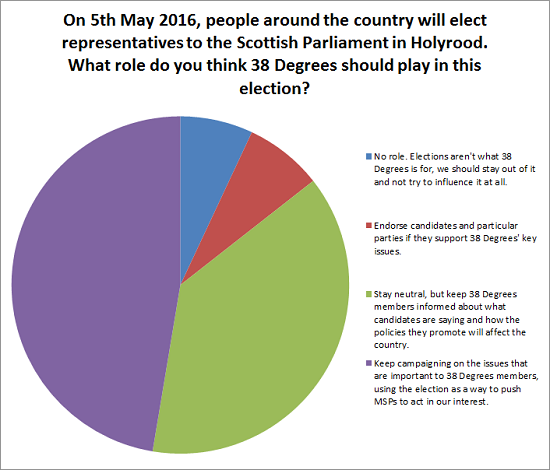 And we're going to do it together. Here's how we're feeling as we head into 2016: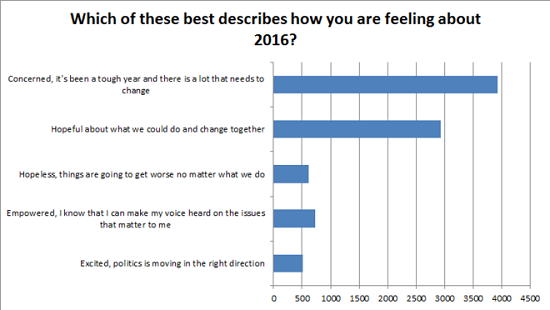 And check out some of the skills amongst 38 Degrees members in Scotland!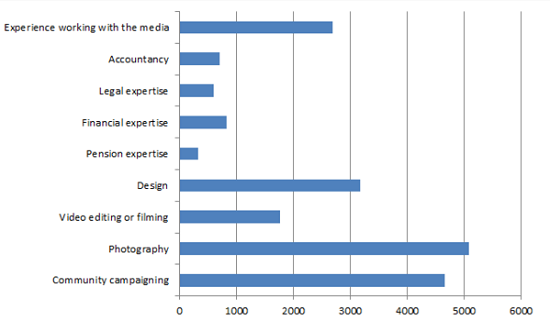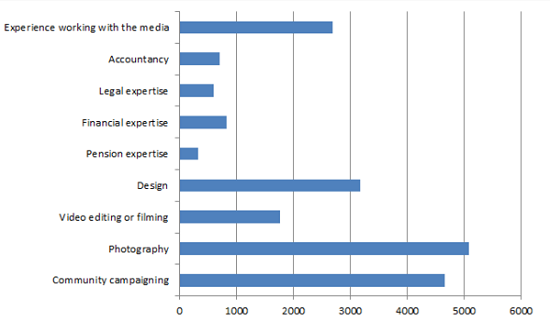 The whole idea behind 38 Degrees is that change doesn't start with politicians. It starts with us.
And there are millions of us, right across the UK. It feels pretty powerful to be part of such a big team! This year, let's make sure that the things that matter the most to us are right at the top of our politicians' agenda too.