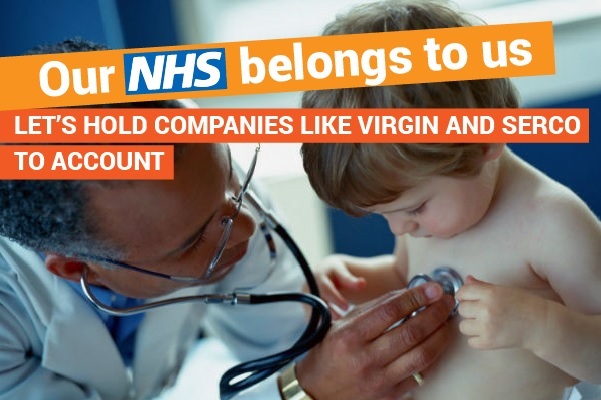 Feb 2nd, 2016
Tell your MP: strengthen FOI laws
By Rachel Oliver
Right now we have no way to find out how private companies like G4S and Serco spend our public money. These companies provide NHS, prison and police services – but they're not covered by transparency laws.
Imagine a loved one being hospitalised and something going wrong with their care. You'd have no right to find out exactly what's happened. It's a scary thought, but profit-hungry companies are getting away with providing very important services with little scrutiny.
But we have an exciting opportunity to change this. In the next week or two the government's "considering" extending Freedom of Information (FOI) laws to cover private companies. The idea's been leaked in the press – so politicians will be sussing out public opinion.
If thousands of us email our MPs now, together we can make the halls of Westminster buzz with calls for an extension to FOI – and swing the government the right way. Please will you email your MP now to demand FOI laws are extended to private companies providing public services? There's some suggested text to get you started.
Already, a whopping 200,000 of us have signed a petition backing the call for tougher transparency laws. And because of us, it looks like the government's already backpedaling on their more sinister plans to close down bits of Freedom of Information. Our people power's working. So now let's demand an FOI law with real teeth.
Right now the government's thinking about extending the law. Together we can help them make that bold decision. Let's leave them in no doubt as to what MPs and the public want: the right to know how public money's being spent.
Together we need to make sure our MPs – the ones who'll be passing government ministers in the corridors of Westminster – know what their voters want them to call for. And lots of MPs could well be on side – it's worth remembering FOI laws are useful to them too. So please send your MP a quick email now and call for a tough FOI law.
—————————————–
This is a short video the 38 Degrees staff team made about why we need tougher FOI laws to protect our NHS and other public services. You can watch it here and share it with your friends to spread the word.