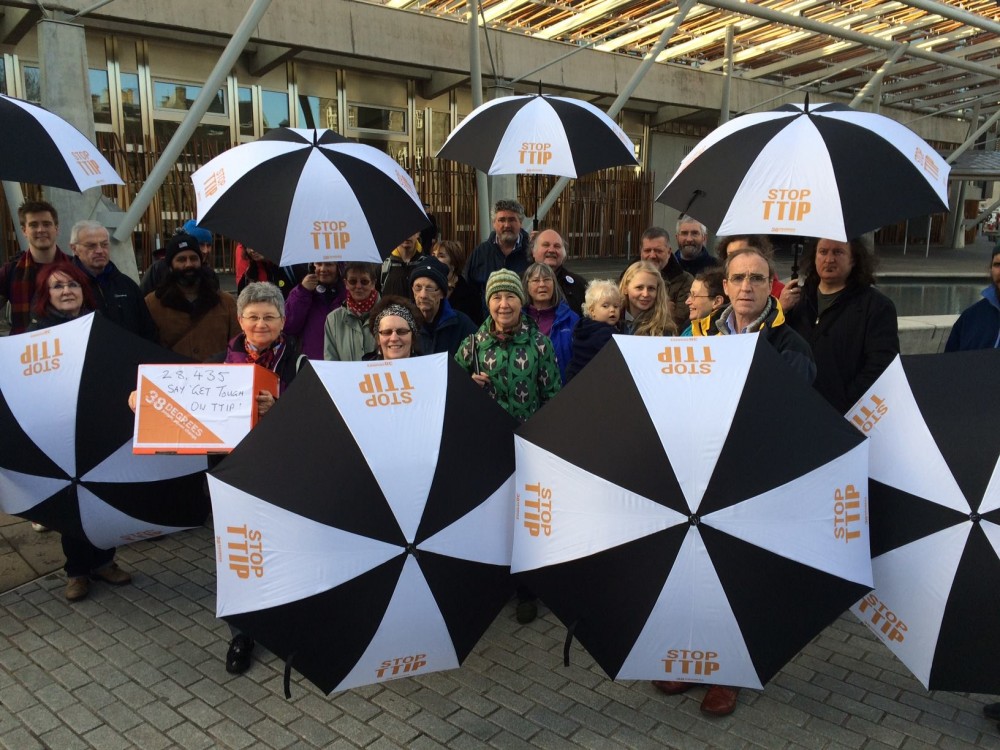 Feb 26th, 2016
The NHS under threat
By Megan Bentall
A top lawyer's just announced that TTIP, the dangerous US-EU trade deal, poses a "real and serious risk" to the NHS. He's said that if the deal goes ahead as it is, privatisation of our NHS could be irreversible. 
For over a year the government's been denying that TTIP would impact our NHS. They've said we're scaremongering. This is solid proof that they've got it wrong. Now let's use this legal advice to keep the future of our NHS out of danger.
So 38 Degrees members are getting this legal advice in front of our MPs. We're making sure the government's spin doesn't go unchallenged, and forcing them to act. The advice spells out exactly how the government could keep our NHS safe from TTIP – it's not hard, it simply needs to be excluded from the deal.
Already thousands of 38 Degrees members have emailed their MPs and passed on the legal advice. They've asked MP's to read it and make sure the government protects our NHS. Click here to join them and email your own MP.
Right now, Conservative MPs are reluctant to take a stand against the deal. They're scared about seeming anti-business. And corporate lobbyists are using their influence over the government to try and get the deal done quickly.
But the NHS is political dynamite. Together, we can make our MPs realise that keeping quiet while it's negotiated away isn't an option. We can use this legal bombshell to encourage our MPs to speak out and make sure the NHS is kept out of TTIP. If enough MPs raise their voices, it could be enough to make the government change their plans.
It might seem strange to write to MP's about a trade deal being negotiated in the EU when everyone's talking about the EU referendum. But experts have said that even if the UK leaves the EU, we could still be included in some or all of TTIP deal. And negotiations on the deal are going on – right now. Nothing's certain so if we want to make sure our NHS is protected, we need to keep on having our say on TTIP.
Click here to join over 40,000 38 Degrees members and email your MP now.