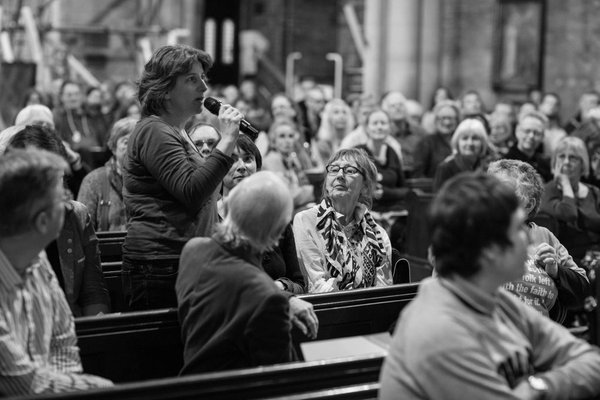 Apr 19th, 2016
Scottish Hustings 2016
By Kathryn Stribley
We have less than one month until Scotland votes. Less than a month until we choose who we want to represent our views in Parliament. Whoever wins will be responsible for passing laws on the issues we care about – like NHS services, land reform and tax dodging.
There's no time like election time to make our voices heard on these issues. Candidates are going round and talking to voters – and they're keen to impress. So this might be our chance to get them to commit to do the things we want if they're elected.
Over the next couple of weeks candidates will be talking at meetings across Scotland to try and win our votes. These meetings are sometimes called "hustings" and they're hosted by all sorts of organisations and individuals. From the Scottish Association for Mental Health to the RSPB.
The 38 Degrees office team has listed these events in one place, so you can see if there's anything happening near you. You can choose to go along and listen, and even ask a question – the staff team has drafted some suggestions based on the things 38 Degrees voted to prioritise. This way, no matter who ends up winning, we can make sure they're taking our issues seriously right from the start.
Events likes these are well-attended by local candidates, the community and often the media. They're a great opportunity to meet face-to-face; to cut through the spin, go beyond the headlines and have a real, conversation. Plus, they're often a fun way to spend the evening!
Together, 38 Degrees members are quickly becoming a voice to be listened to in Scottish politics – because we're using our people power to win key campaigns. We got the Scottish Government to extend its temporary ban on fracking. And persuaded them to beef up land reforms to make them fairer for ordinary people – and make life a bit harder for tax-dodgers.
All of the political parties will have their ear to the ground over the next month. So let's make sure they're hearing from you and other 38 Degrees members who care about championing fairness, deepening democracy and protecting the planet.