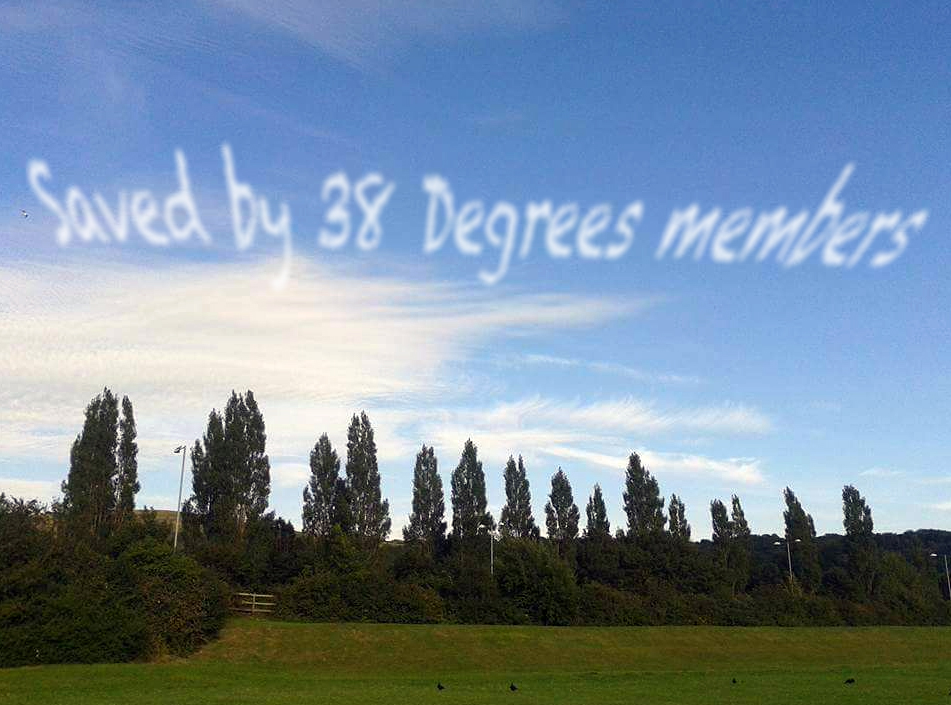 Apr 26th, 2016
We saved the Blakes Walk poplars!
By Robin Priestley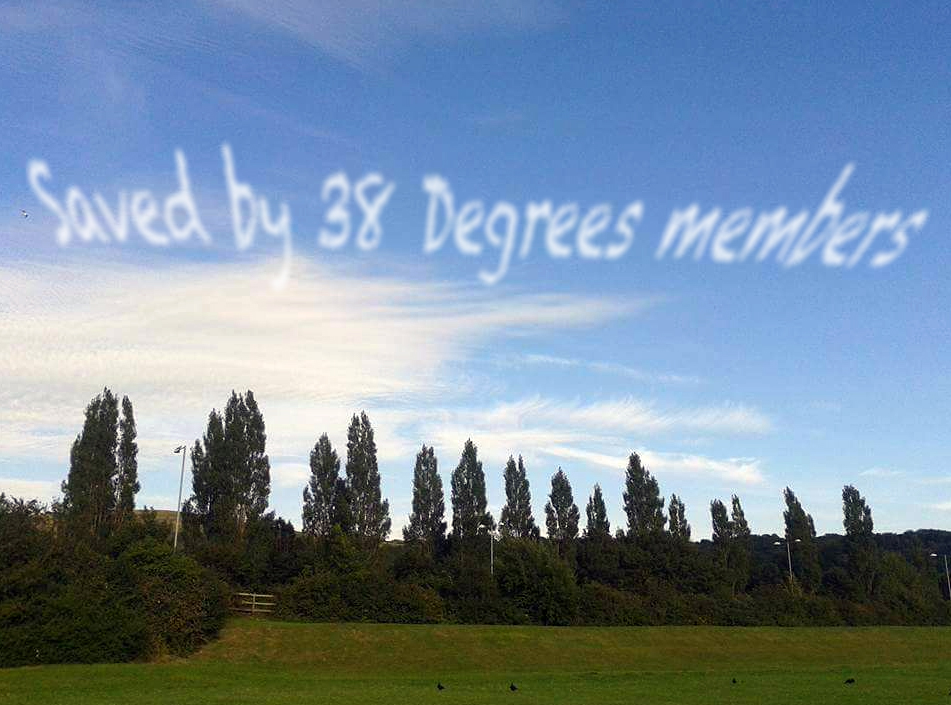 When 38 Degrees member Newell Fisher heard that a line of beautiful poplar trees were to be chopped down, he decided to do something about it.  So he started a petition on the 38 Degrees Campaigns by You website.
This week he heard the great news that the trees have been saved!
Here's a write up of the campaign from Newell:
"When, in August 2015, I first looked at what the Developer planned to do to the beautiful avenue of poplars that I can see from my living room window, I could not believe he was serious. One entire side was to be felled  under the assumption that no one would want such glorious trees at the bottom of their gardens.
The resulting petition rapidly gained pace locally, as the avenue lines a popular walking route into town. I also set up a supporting Facebook page, with the petition link as a 'call to action'. The page will now be continuing as a place to  monitor the avenue's ongoing management.
The petition was never formally handed in. It didn't need to be. By February 2016 the authorities were furiously backtracking and I had gained serious allies in the form of the local Trees Group. I held off closing the petition until I had the management plan guaranteeing the poplars' preservation in my hands. That took until April. I just remember feeling a sense of sheer relief.
The poplars are a lovely sight all year round. I am just so happy they are safe."
If there's something that you see, that you'd like to campaign on.  The 38 Degrees team are here to help, with an easy to use website, great campaign tips and bundles of experience.
Here are some more lovely pics of the trees: