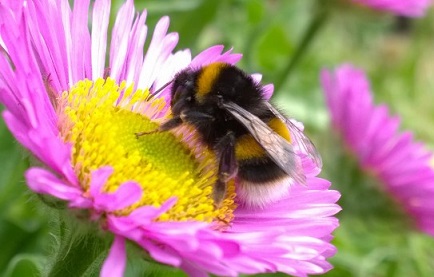 May 18th, 2016
Bees get a break
By Amy Lockwood
British bees can breathe a tiny sigh of relief. The government's decided to keep the ban on bee-killing pesticides. They've listened to the science, and the hundreds of thousands of us who were speaking up for our bees.
There's a sting in the tail though. The powerful lobbyists who want the ban lifted aren't giving up. They've said they're "committed" to getting a yes from the government. They could make another application within weeks. We need to be ready.
But when they try to get their way again, we won't know. We won't even get to see the evidence they give to back up their arguments. Because right now the entire process is done in secret. No public consultation or scrutiny allowed.
Last year when they were deciding whether to let bee-killing pesticides back on UK fields, the government gagged their own experts. And made the final decision behind closed doors. The only reason that together we found out in time to stop them was because a concerned MP, Barry Gardiner, pushed to learn what was going on, and told 38 Degrees members.
And we were ready:
– 250,000 of us signed the petition to keep bee-killing pesticides off UK fields. We delivered every name to government ministers last week, just before the decision was made.
– Thousands of us emailed our MPs to make sure they had copies of our hard hitting report proving last year's decision was wrong. And we delivered it directly into the hands of the government's expert advisors.
– We caused a buzz on social media when tens of thousands of us tweeted the government ministers making the decision on bee-killing pesticides.
– Then amazingly, almost a hundred MPs came to listen to a panel of experts at our event in Parliament last week.
38 Degrees members have got the truth out. But lobbyists are going to keep coming up with new reasons to get around the ban. Don't let them get away with it.
Please sign the open letter to expose the truth behind any new application now.