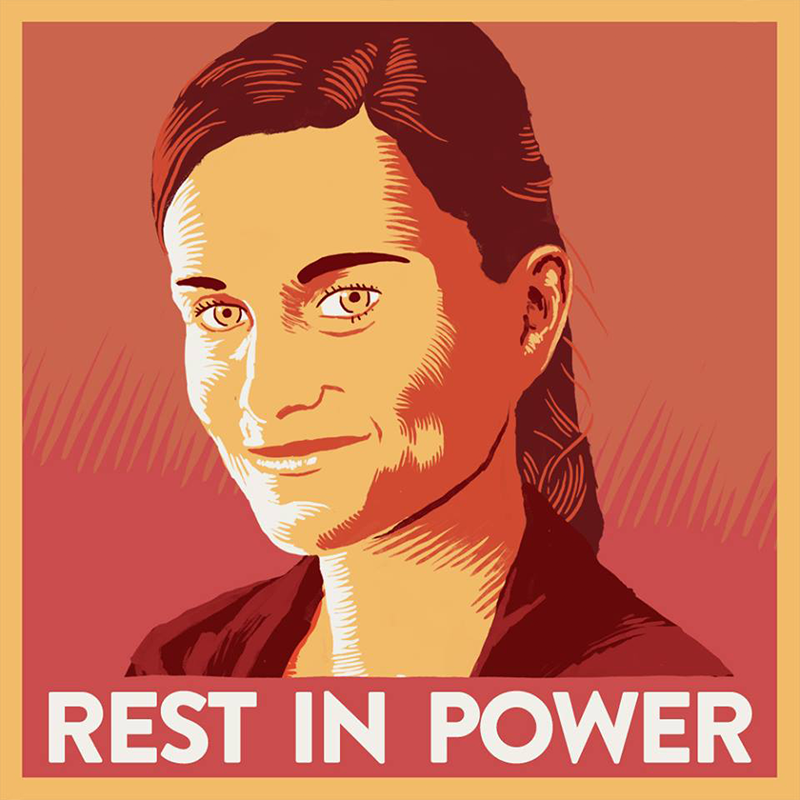 Jun 17th, 2016
Make a donation in Jo Cox's memory
By Rachel Diamond
Jo Cox, a Yorkshire MP, was killed yesterday doing her job. Before she became an MP, Jo worked for charities including Oxfam. And as an MP she supported many charities and campaigns which are close to the hearts of 38 Degrees members. She brought humanity to issues like the plight of refugees. If you'd like to make a donation in her name, her husband Brendan has suggested three worthy causes.
1. Royal Voluntary Service
Royal Voluntary Service support older people to feel valued and included in society. Their work includes helping older people get out of the house, helping with everyday jobs like shopping, or working on a national level to make sure everyone takes seriously the issues older people face. They were close to Jo's heart, especially through the work they do helping to combat loneliness in her constituency.
You can donate here:
http://www.royalvoluntaryservice.org.uk/donate
2. The White Helmets
Jo spoke out passionately – and often – on the situation in Syria. In April she urged the government to do more to help child refugees fleeing the conflict.
"We all know that the vast majority of the terrified, friendless and profoundly vulnerable child refugees scattered across Europe tonight came from Syria. We also know that, as that conflict enters its sixth barbaric year, desperate Syrian families are being forced to make an impossible decision: stay and face starvation, rape, persecution and death, or make a perilous journey to find sanctuary elsewhere."
The White Helmets is a group of volunteer rescue workers who work throughout Syria to search for life during and in the aftermath of bombing and airstrikes across Syria. To date they have saved tens of thousands of lives. You can donate here:
https://herofund.whitehelmets.org/donate/crowdfund/?source=whweb
3. Hope not Hate:
HOPE not hate exists to provide a positive antidote to the politics of hate.
Hate is often the consequence of a loss of hope and a political articulation of despair, but given an alternative, especially one that understands and addresses their anger, most people will choose HOPE over hate. Hope not Hate work to expose and undermine groups that preach hate, intolerance and division whilst uniting communities around what they have in common.
To help build a society that celebrates rather than scapegoats our differences, you can donate to Hope not Hate here:
https://donate.hopenothate.org.uk/page/contribute/2016-elections