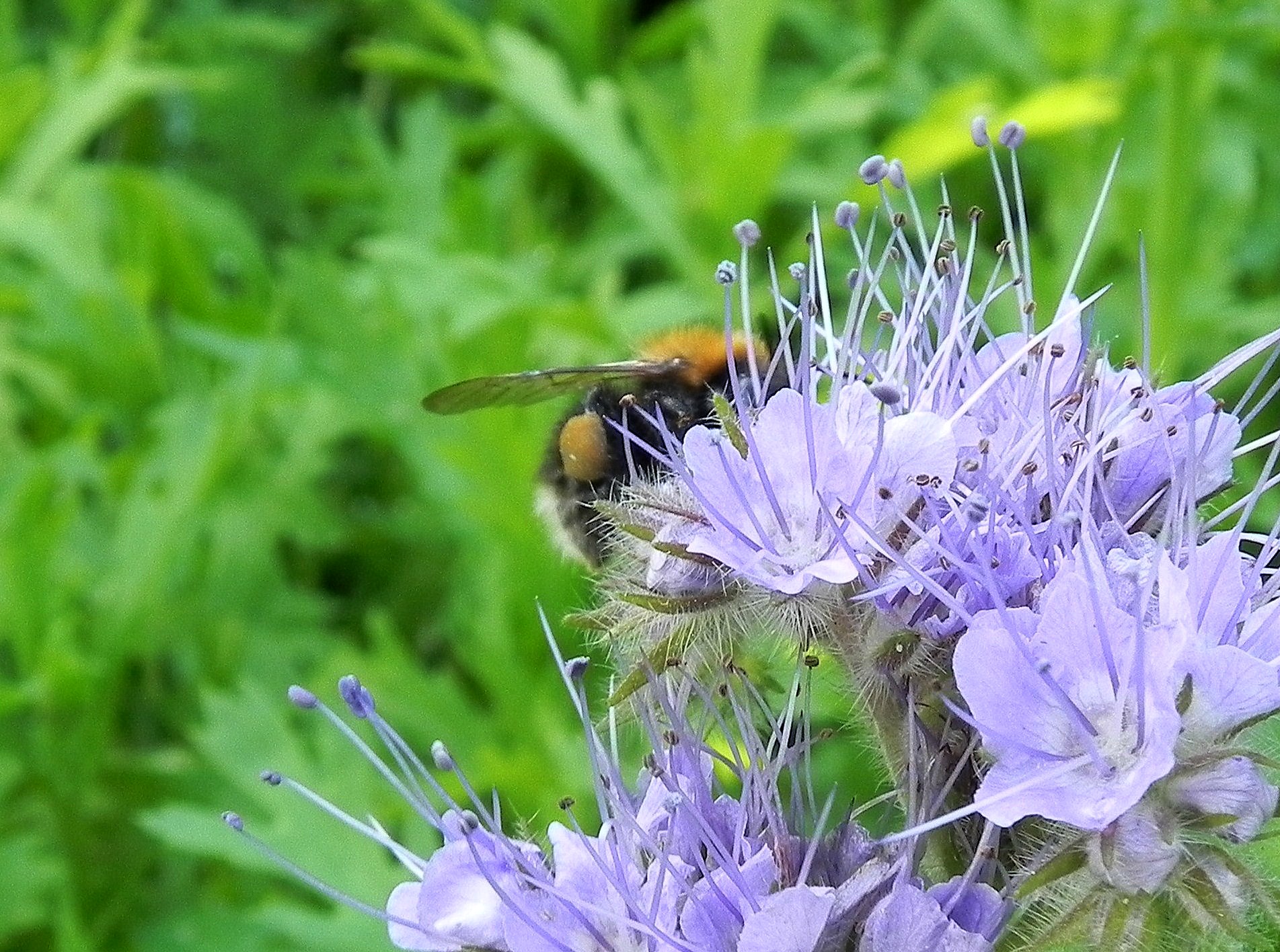 Jul 6th, 2016
Bees- 1, Pesticide companies – 0
By Kathryn Stribley
We've done it! Again! 38 Degrees members have helped protect our bees – by pressuring the government to keep the ban on bee-killing pesticides this summer.
Here's how we did it – how hundreds of thousands of 38 Degrees members piled the pressure on the government to protect our bees:
305,000 of us signed the petition to keep bee-killing pesticides off UK fields this summer. We delivered every name to government ministers before the decision was made.

Thousands of us emailed our MPs to make sure they had copies of our hard hitting report. Our report pulled apart the powerful lobbyists' claims that they need the ban lifted. And we delivered it directly into the hands of the government's expert advisors.

We caused a buzz on social media when tens of thousands of us tweeted the government ministers making the decision on bee-killing pesticides.

We persuaded almost a

hundred

MPs to come along and listen to a panel of experts at our event in Parliament.
Thank you for standing up for our bees. Here's a few suggestions for ways you can celebrate – and continue to protect our buzzy friends:
Got 1 minute? Click the celebratory image to share it on your Facebook: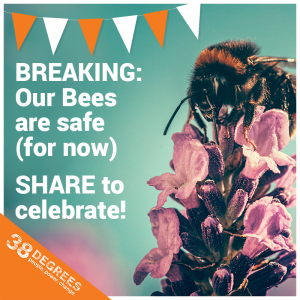 Got 3 minutes? The ban on bee-killing pesticides is an EU law. The shape of what the UK looks like post-Brexit is totally up in the air right now. But one thing's for certain: our government need to make sure our bees are protected.
Can you email your MP to say that that you hope they'll do all they can to make sure our bees are protected no matter what happens in Brexit?:
https://secure.38degrees.org.uk/mps-speakout-victory 
Got an hour? Pop down to your local garden centre and ask for some bee-friendly flower seeds to plant. Thousands of 38 Degrees members have been planting wildflowers this summer to give our bees a home – it's a small action but has a big impact when thousands of us all do it.
Our bees can breathe a sigh of relief for now – but no doubt the powerful lobbyists who want to use these bee-killing pesticides will be back. But we can be sure that whatever threats come along for our bees in the future, people-power's helped protect our bees so far – and can do it again.