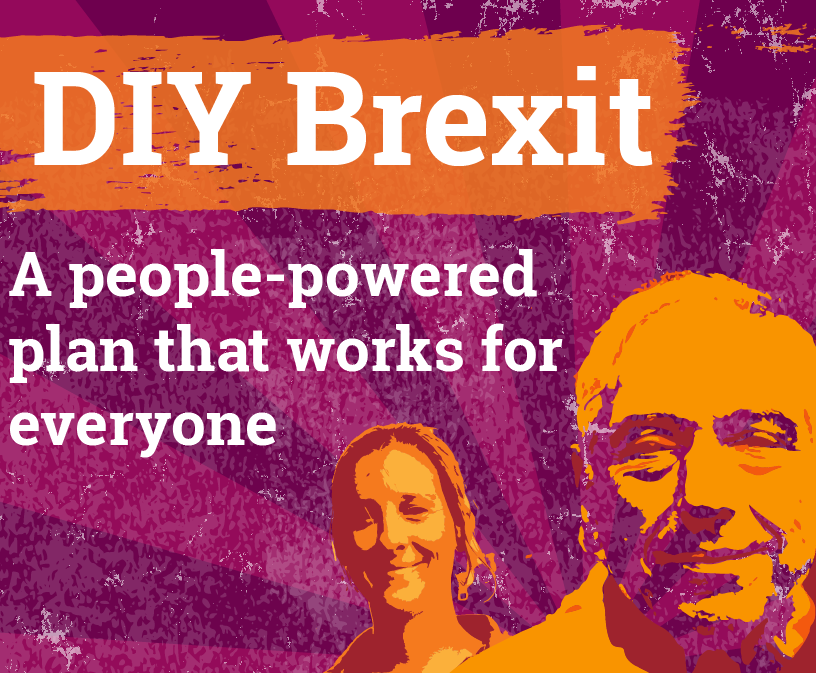 Jul 27th, 2016
Launch of Brexit plan for action
By Kathryn Stribley
Are you ready? This week you've got the chance to be part of the biggest ever crowd-sourced vision for the future of the UK. Together we're going to figure out our demands for Brexit and make sure that people, not big business or politicians, come first.
Thousands of 38 Degrees members have voted for the plan, and after focus groups all over the UK we now have a draft set of demands for Brexit. They cover the issues we all care about – like money for our NHS, boosting our economy and creating fair trade deals that put people ahead of big business.
The more people who agree to the demands, the more sway they will have over the politicians in charge of Brexit – and with thousands of us involved, we can make sure we pressure our MPs to meet the plan point-by-point.
Together we'll create a big, bold and fair plan of action that millions of us can sign up to. And we'll plaster the demands everywhere: on billboards, outside our MPs' local offices, in the newspapers our politicians all read. We can make sure that the politicians leading us through Brexit do the kind of leading we want them to do.
All of this starts with us agreeing to the demands together. Here's how it will work:
Over the next two weeks (starting tomorrow!) we'll look at each priority area for Brexit in turn – our NHS and public services, trade, our economy, the environment and immigration.
For each priority, we'll vote on the demands we like, make suggestions and contribute our ideas for how they can be better. You can contribute your thoughts online, over social media, on the phone with other 38 Degrees members or in your living room with your friends and family.
How you get involved is up to you. You might want to have your say on every issue we consider, just weigh in on a few, or hear from us only at the beginning and end once the plan is finished.
If you're in, we'll email you with each of the demands over the next two weeks and you can decide which you like and which you think could be better. Are you in?