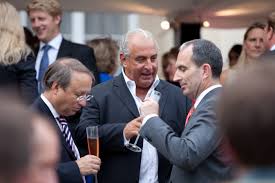 Oct 19th, 2016
Strip Philip Green of his Knighthood
By Alistair Rooms
Sir Philip Green ran BHS into the ground, and risked his workers pensions, while he made a huge profit. But he still has a knighthood. When we decorate people like Philip Green with knighthoods, it says to the world that they're someone important: someone we look up to.
Almost 150,000 of us have joined the call to strip Philip Green of his knighthood. Tomorrow, MPs are voting on whether to do just that.
Together we need to make sure our MPs know that we, their constituents, think bad businessmen should not be honoured.
Philip Green is a man who got rich by destroying the futures of thousands of people who work on the shop floor. Stripping him of his knighthood won't bring back BHS or the jobs of thousands of people. But it will show big business everywhere that greed and profit can't come above the lives of ordinary people.
It's not our MPs that will make the final decision – honours are given and taken away by a special committee. But a huge vote in parliament will be impossible for them to ignore.
Can you email your MP now, asking them to go along and vote Tomorrow? It's simple, easy and there are some writing tips to help you.