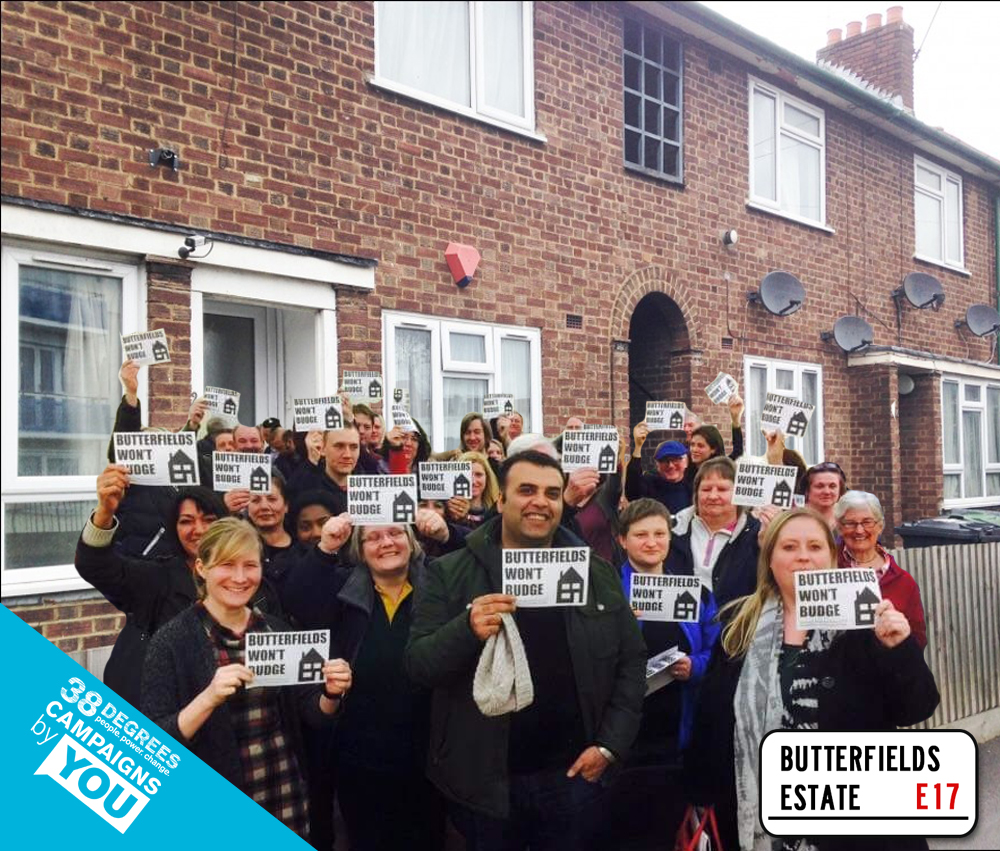 Nov 7th, 2016
Win! Save the Butterfields Estate
By Robin Priestley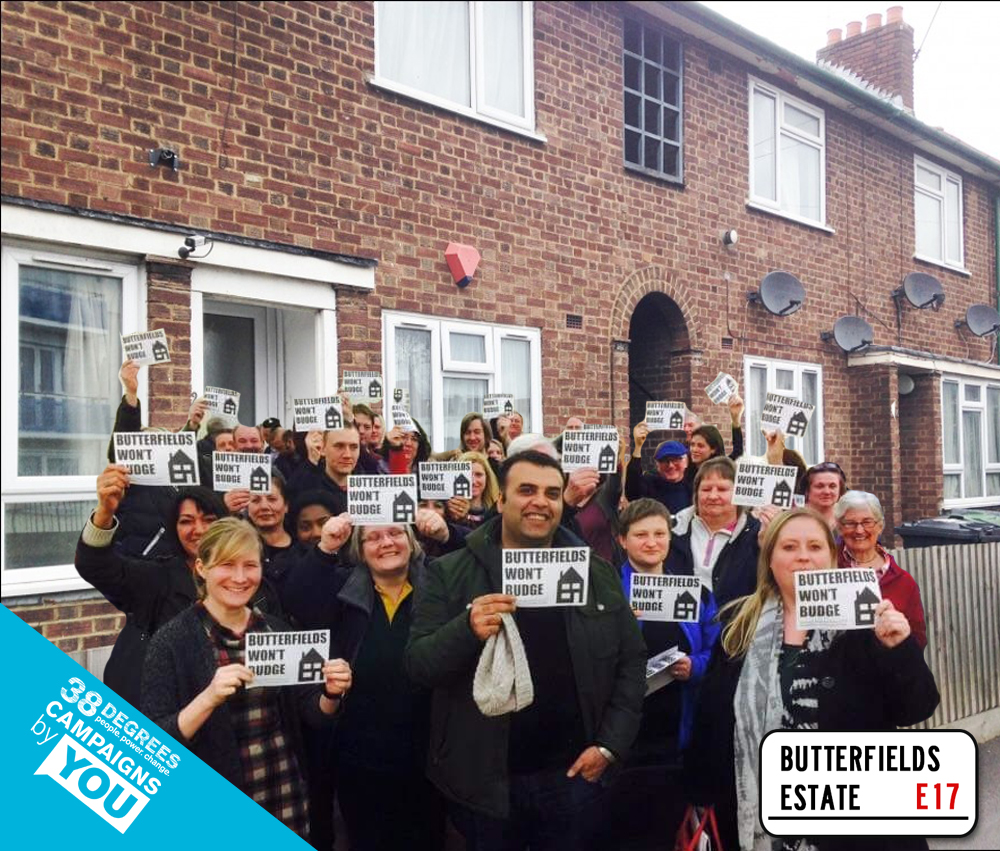 Great news, after a long campaign the residents of the Butterfields Estate in London have saved their homes!
Back in February, Nicole started her petition on the 38 Degrees website. And it soon went from strength to strength gaining thousands of signatures.  But that was just the start of the campaign…
This week, after a long campaign, they finally heard the news that they were not going to be evicted from their homes.
Here's what the residents said:
"To everyone that has shown us support,
We have fantastic news. After several months of uncertainty, where we thought that we may have to go to court or physically resist evictions, we have instead won the fight to stay in our homes.
The company trying to evict us, Butterfields E17 Ltd, has agreed to sell the tenanted properties to a new landlord, Dolphin Housing, who will not evict anyone. 49 households are part of this deal, which was finalised last Monday. More than 100 people – families, grandparents, friends – get to stay in their homes.
We are overjoyed. Many residents have dealt with months of stress, and put in a huge amount of hard work; and some did choose to leave. But 49 of 63 homes are saved. Those most vulnerable and most in need of support now have a secure future in the community. Butterfields did not Budge!
Thank you so much for your support. We could not have stayed, fought, and won, without your help, and the exceptional contributions of so many other people. In particular, Linda and Nancy Taaffe of the local Housing Action Network and Socialist Party were tireless in their efforts to defend, organise, and encourage us. Peter O'Kane, staff at the Hackney Law Centre, and Giles Peaker, among others, offered essential guidance at crucial moments in the campaign; we want to thank them for their time and persistence. Many other unions, organisations, and individuals generously donated to us and spread the word about our plight. Stella Creasy was instrumental in helping to keep up the pressure on the organisations behind our evictions. Other groups such as the Focus E15 mums, New Era estate ladies, Generation Rent, the Green Party, and of course 38 Degrees, all gave us their solidarity when we needed it most.
In a climate of political uncertainty and inflated housing prices, eviction is endemic in England – but there is hope.
Thank you to you all.
Butterfields tenants"