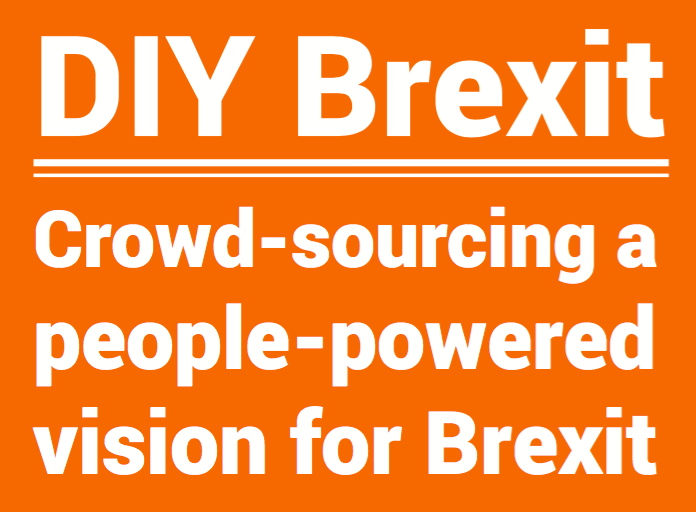 Nov 21st, 2016
People-powered Brexit meeting with Bob Blackman
By Freya Campbell
In the afternoon of the 7th November, we met with our local MP Bob Blackman to discuss 38 Degrees' people-powered Brexit plan, and to discuss our own concerns about Brexit.
Mr Blackman started by welcoming us all to the meeting, before laying out his own opinions on the Brexit situation. He didn't feel that the economic case for Brexit had been clearly laid out during the referendum. After thanking Mr Blackman for meeting us, we gave him a copy of the people-powered Brexit plan.
The first issue we discussed was the NHS, focusing on the use of EHC cards, staffing issues and the promise of the £350m being paid to the NHS.
Mr Blackman said that the use of the European Health Card to access free healthcare in the UK would have to be reviewed, and that we need improved systems for covering the cost of NHS treatment for European visitors.
As for staffing, Mr Blackman acknowledged immigration was still needed to ensure the NHS has sufficient staff, but that it was important that immigrants were already able to speak English upon arrival.
The leave campaign claimed that the £350m paid to the EU every week would be given to the NHS. When we brought this up, Mr Blackman corrected the figure to £375m, but continued by saying that those claims were not made by the government, and that the allocation of resources was for the government to decide.
On the economy, we discussed rebalance through trade, cracking down on tax dodging, and previous EU farm subsidies.
Mr Blackman stated that it was important to rebalance the economy, possibly through trade deals with India and China, but he agreed that large corporations should be paying their fair share of taxes. We suggested that the basis for tax liability should be a company's operations within the UK, instead of where they base their headquarters. While Mr Blackman was sympathetic to this idea, he also reminded us that tax law was still extremely complicated, despite attempts to simplify them.
We also raised the issue of EU funding of farming and wondered whether the government planned to replace the subsidies. While Mr Blackman agreed that EU subsidies would have to be covered by taxation in the future, he was concerned that the funding had created problems, and insisted that paying farmers to grow nothing must stop if the UK is to become agriculturally self-sufficient.
Moving on to trade, we discussed possible trade partners, the effectiveness of negotiations, the secrecy surrounding recent negotiations that many have found concerning, visas, and the Republic of Ireland.
Mr Blackman said there were much larger opportunities for trade outside the EU, pointing out the large markets in India, China and Brazil. He also thought that we should look into deals with our Commonwealth partners.
We questioned the ability of the UK to negotiate new trade deals in time to compensate for the effects of leaving the EU, but Mr Blackman was confident that the UK could negotiate good trade deals with the rest of the world. New government departments have been set up to deal with these concerns.
We also raised concerns about the secret negotiations held on CETA and TTIP, insisting that any new deals should be open to public scrutiny. Mr Blackman was also concerned that EU trade deals had been too secretive, and agreed that people should know what was contained in those deals.
We noted that, when negotiating new trade deals, other countries might look for preferential treatment on visas for their nationals. Mr Blackman said that this could happen, but the government would have to ensure that at the end of their visa people actually left the UK.
For the final point on trade, we raised the issue of trade with the Republic of Ireland. Since it has a common land border with the UK, we wanted to know how that issue would be addressed. Mr Blackman felt that it was in both countries interest to develop a workable solution to any trade issues between them, though he did acknowledge that there would be difficulties.
On rights, we asked Mr Blackman about the need to keep human and workers rights legislation following Brexit. He assured us that the Great Repeal Act would convert all pre-existing EU guidelines to British law, to be kept and abandoned where necessary.
In our discussion of immigration, we discussed improving its management, whether current EU citizens would be able to stay, and refugees.
Mr Blackman believes that the free movement of labour for EU citizens must end. He acknowledged that there would be a continued need for immigration in order to support the economy. However, he believed that there was a need for better controls on immigration.
Once again, the need to balance the rights of EU citizens to stay in the UK against similar rights for UK citizens in the EU was mentioned in answer to whether or not current EU citizens would be able to stay. Mr Blackman did, however, mention a Labour proposal that any EU citizens living in the UK before the referendum on 23/06/2016 should be allowed to stay here.
When asked, Mr Blackman said that the UK would continue to accept refugees.
When it came to consultations on Brexit, we chose to ask Mr Blackman what he was doing to get his constituents' views. Mr Blackman told us that he did his best to stay in touch with his constituents, including; regular meetings, surveys and visits to constituency events. He also toured the constituency every Saturday when he was available to meet with constituents.
An hour after the meeting started, we thanked Mr Blackman for his time, and the talk ended.
Signed,
Patrick, Cynthia and Terry