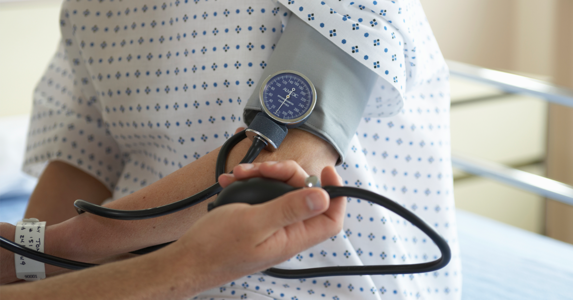 Dec 15th, 2016
Protect Our NHS: Christmas Appeal
By Nicole G
Long waits for a GP appointment. Not enough nurses. Cancelled operations. Hospitals under threat of closure. This is the NHS in 2016. And unless we do something, 2017 could be even worse – because our NHS is stretched to the limit and in desperate need of more funding.
The services which you and your neighbours rely on could be in danger.The NHS in Islington South and Finsbury is creaking under a funding crisis. And "efficiency savings" are on the table across the country. In plain English, that probably means riskier care or longer waits for you, your loved ones, your neighbours.
This might all seem a bit scary. It's easy to feel powerless when faced with such a big problem. But there's something you can do today which could make a big difference: set up a small, regular donation to 38 Degrees.
38 Degrees needs to invest in our biggest ever effort to save the NHS. When you set up a regular donation, you are playing your part in making sure 38 Degrees has the strength to move fast and secure the future of our NHS.
Will you chip in to keep up the fight and make sure 2017 isn't the year our NHS fades away?
Jeremy Hunt, the politician in charge of our NHS, should be doing everything he can to get our NHS more funding. He should be shouting from the rooftops, demanding our NHS gets more money in the next budget. But he isn't. He won't. And as cracks appear in the NHS, we know that the private health industry is hovering, ready to demand we switch to a US-style system.
You donating to 38 Degrees will make sure every politician and journalist in the country knows we won't stop until the NHS is properly funded. You donating funds people-powered reports, stunts, investigations, protests and campaigns to make sure politicians hear our message. Every. Single. Week. Maybe you feel like you're just one person and you need deeper pockets to make a big difference. But the beauty of 38 Degrees is when we all chip in a bit together, we don't need anything but each other to do amazing things.
Right now 21,137 people give a regular donation to 38 Degrees. They've proved that chipping in a small amount adds up to a huge difference. There are hospital wards and doctors surgeries that would already be closed if it wasn't for the campaigns which their donations made possible. Instead they're saving lives.
The people giving a regular donation to 38 Degrees know that when it comes to the NHS, it's worth putting our money where our mouth is. Thank you for considering joining them.