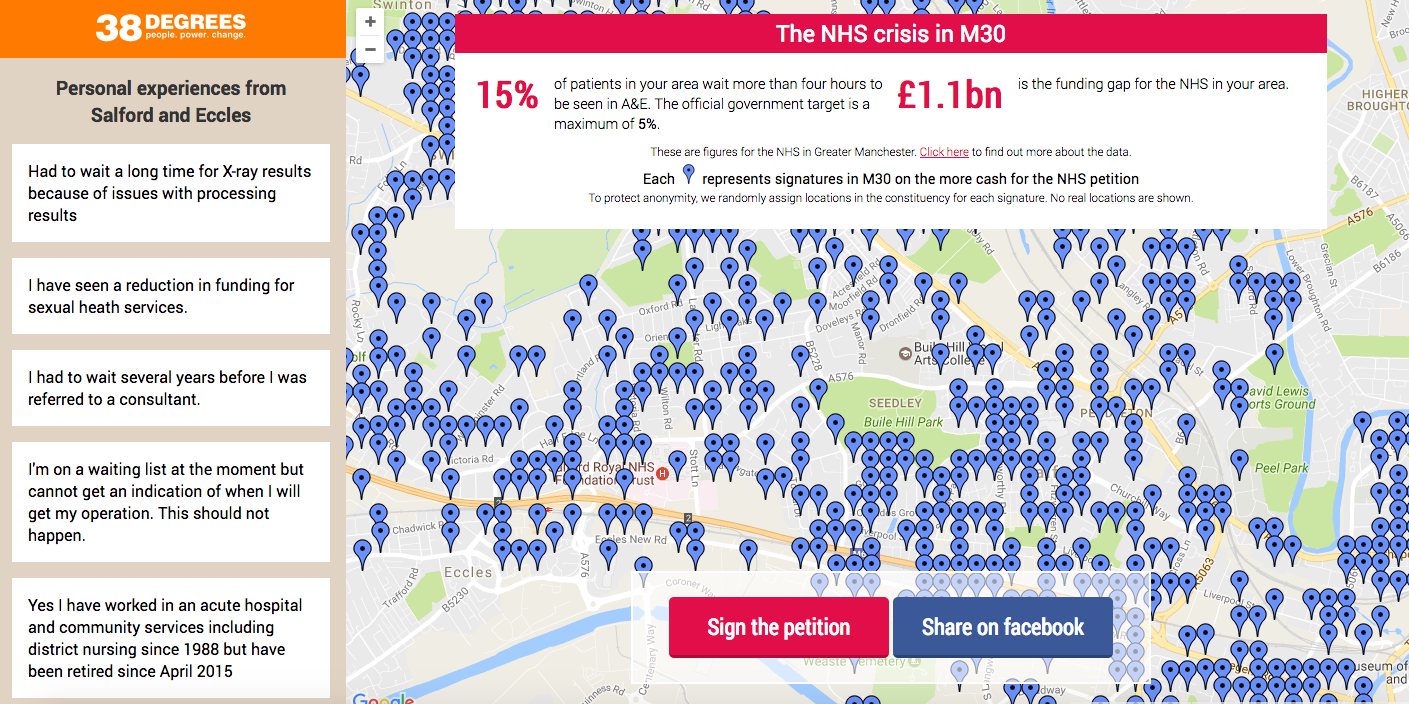 Jan 27th, 2017
NHS Crisis Tracker
By Nicole G
What's really happening in the NHS near you? A brand new NHS crisis tracker means you can find out in seconds.
Jeremy Hunt would rather none of us saw just how much pressure the NHS is under. But now there's an online map which brings together thousands of real 'behind the scenes' stories from the NHS near you – from patients, paramedics, nurses and doctors.
Combined with the latest statistics on the NHS in your local area, the crisis tracker tells the true story of what's happening on the ground – and means you can compare your experiences to your neighbours'.
Just pop in your postcode to see your results. It's easy to use, even if you're on your mobile.
Take a look at the NHS crisis in your local area:
We all want our health service to be the best it can be. But thousands of testimonies from people across England show the strain caused by a lack of funding. People have shared their stories of cancelled operations, or long waits in hospital corridors. Doctors and nurses talk about how it feels to work hard, but be let down by a system that just can't cope.
This is the true picture of the NHS in 2017, and we need to get it out there. MPs, local press, patients – they all need to know what is happening in our NHS services. If all of us share the map with just 3 others, that's 10 million more people who will be able to see what the headlines mean for them and their families.
So, please take a look at the map to see what's happening in the NHS in your local area – and share with your friends and family so they can too:
PS: On Thursday night 38 Degrees members achieved something incredible. Together, we beamed our message calling for the NHS to get the funding it needs onto prominent landmarks across London. From the London Eye, to Marble Arch, to Parliament itself – our call was impossible to ignore.
These stunning scenes were made possible thanks to thousands of 38 Degrees members chipping in just a few pounds. It's proof that we can achieve amazing things together and stand up for our NHS in ways that stop passers-by in their tracks.
Read more about the projections across London, and see more pictures here: