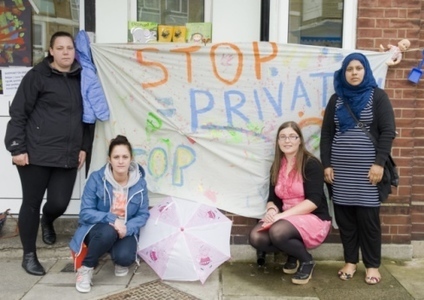 Jan 27th, 2017
Save Our Public Nurseries in Tower Hamlets
By Nicole G
Funding for three council-run, low-cost nurseries in Tower Hamlets could be about to be cut. Families who rely on this service could end up with no affordable local childcare. So Alicja, whose son used to go to one of the nurseries, is campaigning to save them.
A group of councillors are discussing the plan next week. Council rules mean that if over 1000 people from Tower Hamlets sign her petition, Alicja will be able to present it at the meeting. And they'll have to listen to what she says. It could be enough to get the decision changed.
Nurseries can play a huge role in making sure all children get a great start in education, and learn how to make friends. If you think that all children in Tower Hamlets deserve access to nurseries please sign the petition to keep them fully funded. It only takes one minute:
Here's what Alicja has to say:
The nurseries are outstanding and a fabric of the local community.
Cutting funding for these nursery's will affect parent's ability to work and will affect the children's well-being, especially children who are disabled or have other specialised needs. If privatised the cost of these nurseries will go up, meaning that many parents will not be able to afford to send their children.
Tower Hamlets Council tried to close these nurseries three years ago, but a huge 38 Degrees petition and a lot of work from parents and teachers made them back down. Now these nurseries are under threat again. Parents and teachers are ready to take the council on, all they need is for you to stand with them.