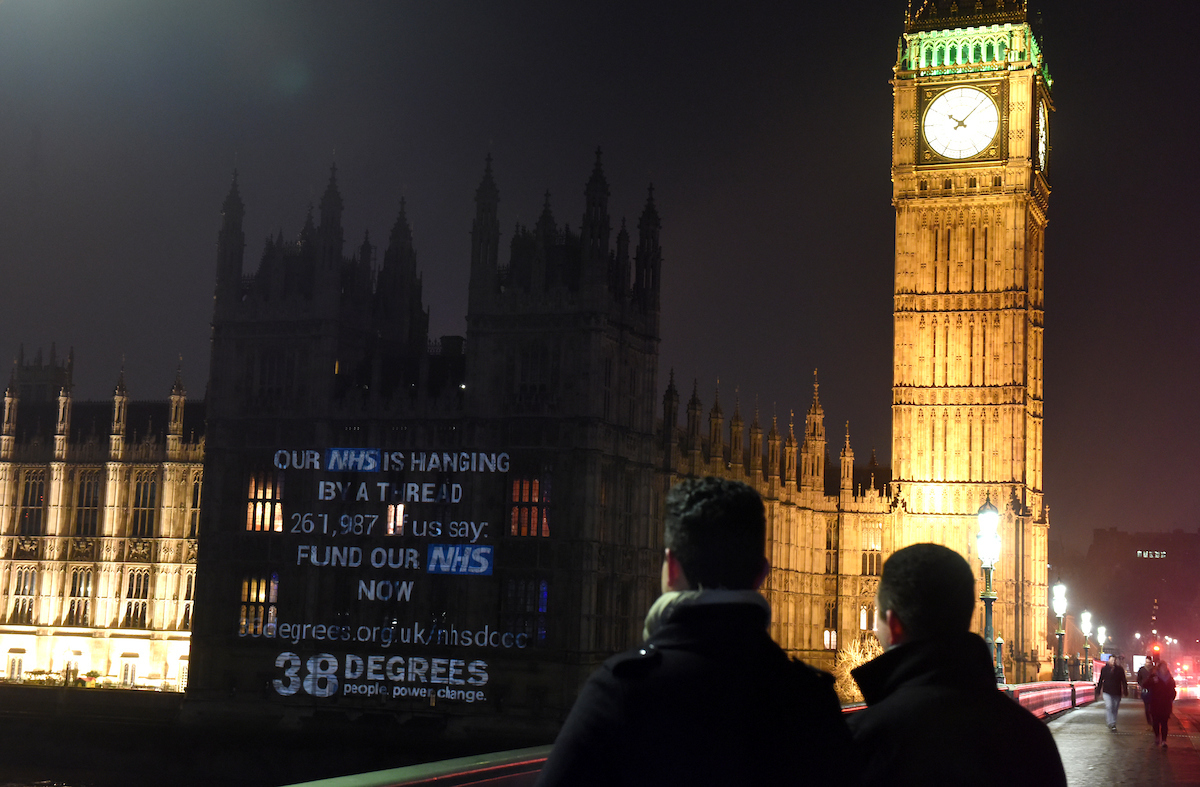 Jan 27th, 2017
UPDATE: Our people-powered NHS documentary
By 38 Degrees team
On Thursday evening, 38 Degrees members did something spectacular. Together, we beamed our message that the NHS needs more money on to prominent landmarks across London.
The Houses of Parliament, Marble Arch and the London Eye were lit up with stories from ordinary people affected by the NHS crisis. Chilly commuters stopped in their tracks and frozen families stood by to watch. Beaming our message – 'the NHS needs help' – across London took it straight to those in power.
This was only thanks to thousands of 38 Degrees members like you chipping in just a few pounds and voting to run this campaign. It proves that when we come together we can make amazing things happen. None of us alone could have pulled off such a big stunt. But together, we stood up for our NHS in a way that makes people stop and think.
Here are some photos from Thursday evening: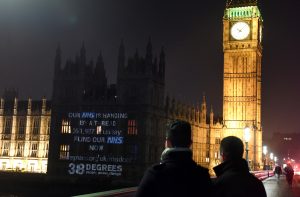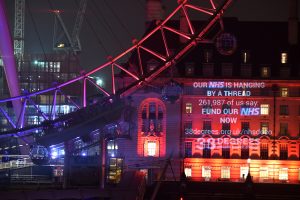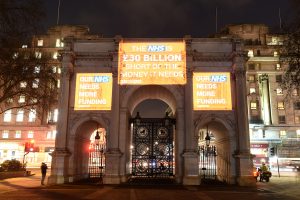 Our NHS needs our help now more than ever. Headline after headline reveals the strain our NHS is under. [1] But by coming together like this, we can make our voices heard. When it comes to the NHS, we will stand up and make sure our politicians give it the money it needs.
You can see the rest of the photos from the evening here: https://flic.kr/s/aHskNzi644