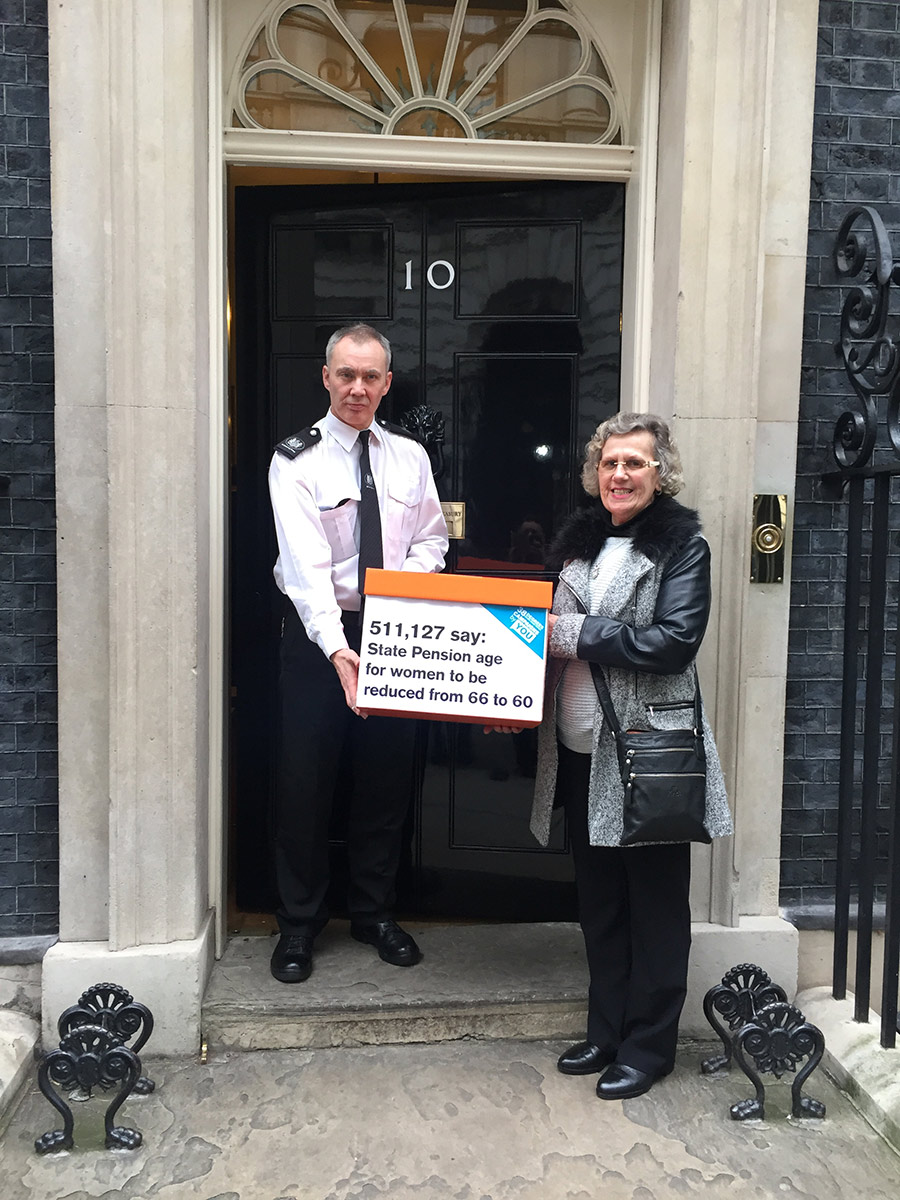 Feb 21st, 2017
Pension petition No.10 hand in
By Robin Priestley
This afternoon 38 Degrees members turned up at No.10 Downing street to hand in their HUGE petition calling on the government to reverse their changes to the state pension law.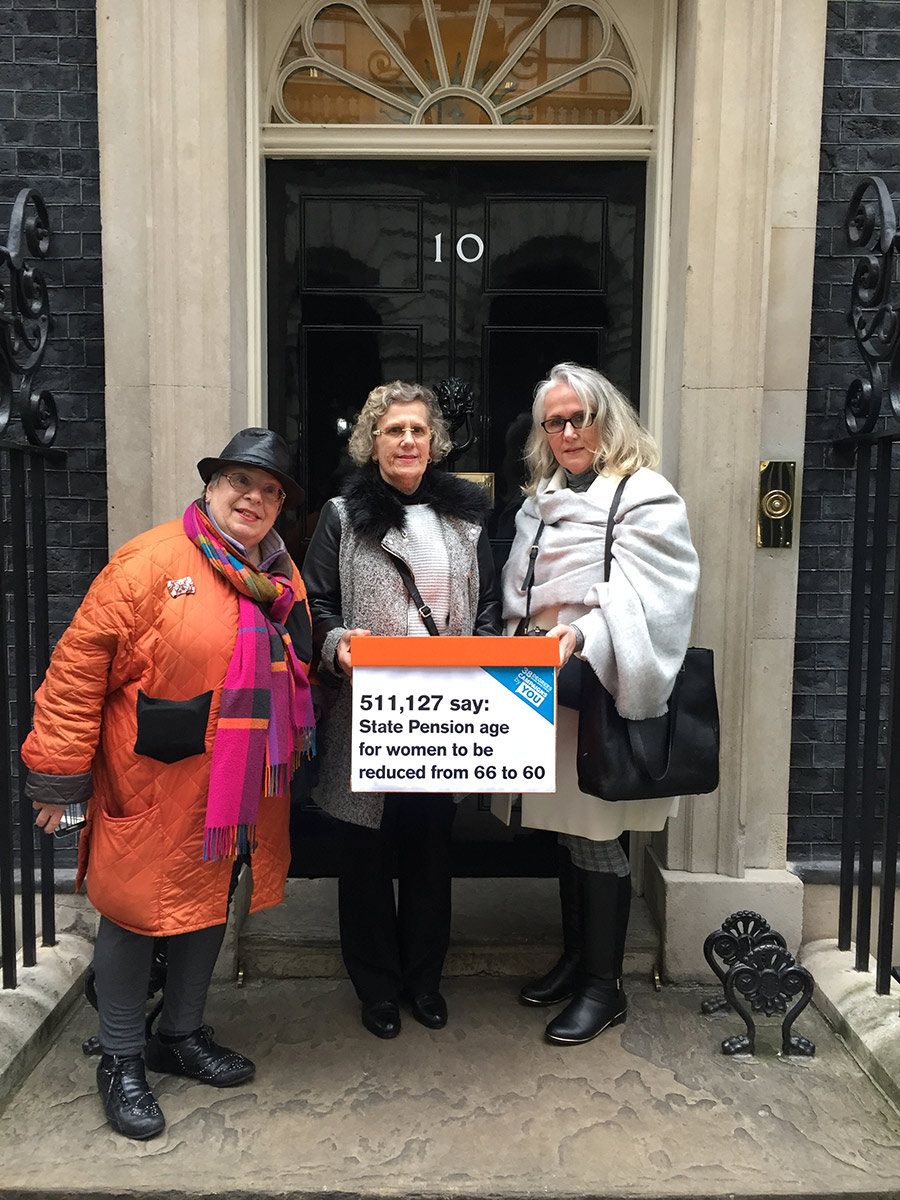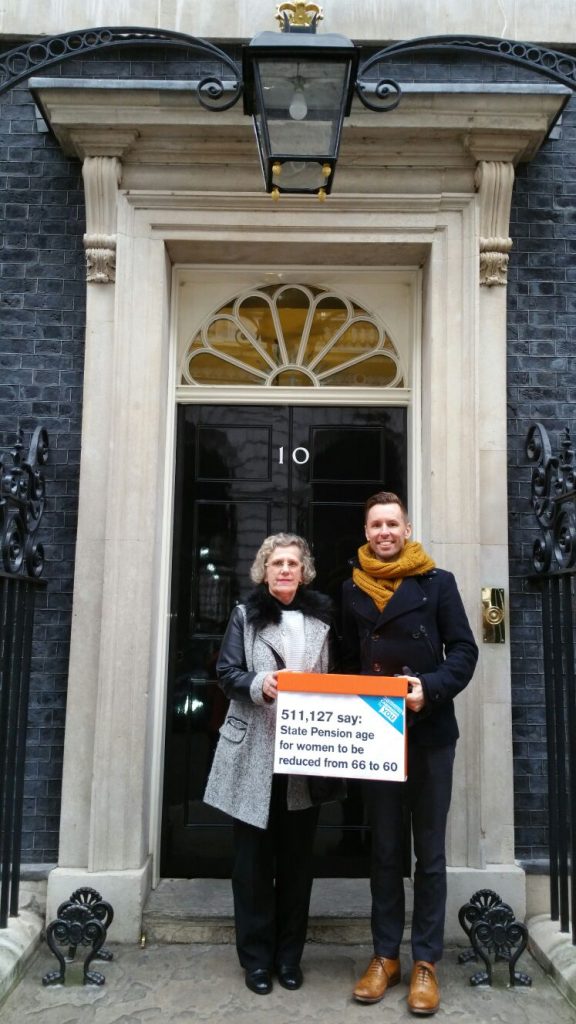 Margaret Rimington who started the petition, was joined by Joanne Welch and Carol Gould to knock on the Prime Minister's famous black door.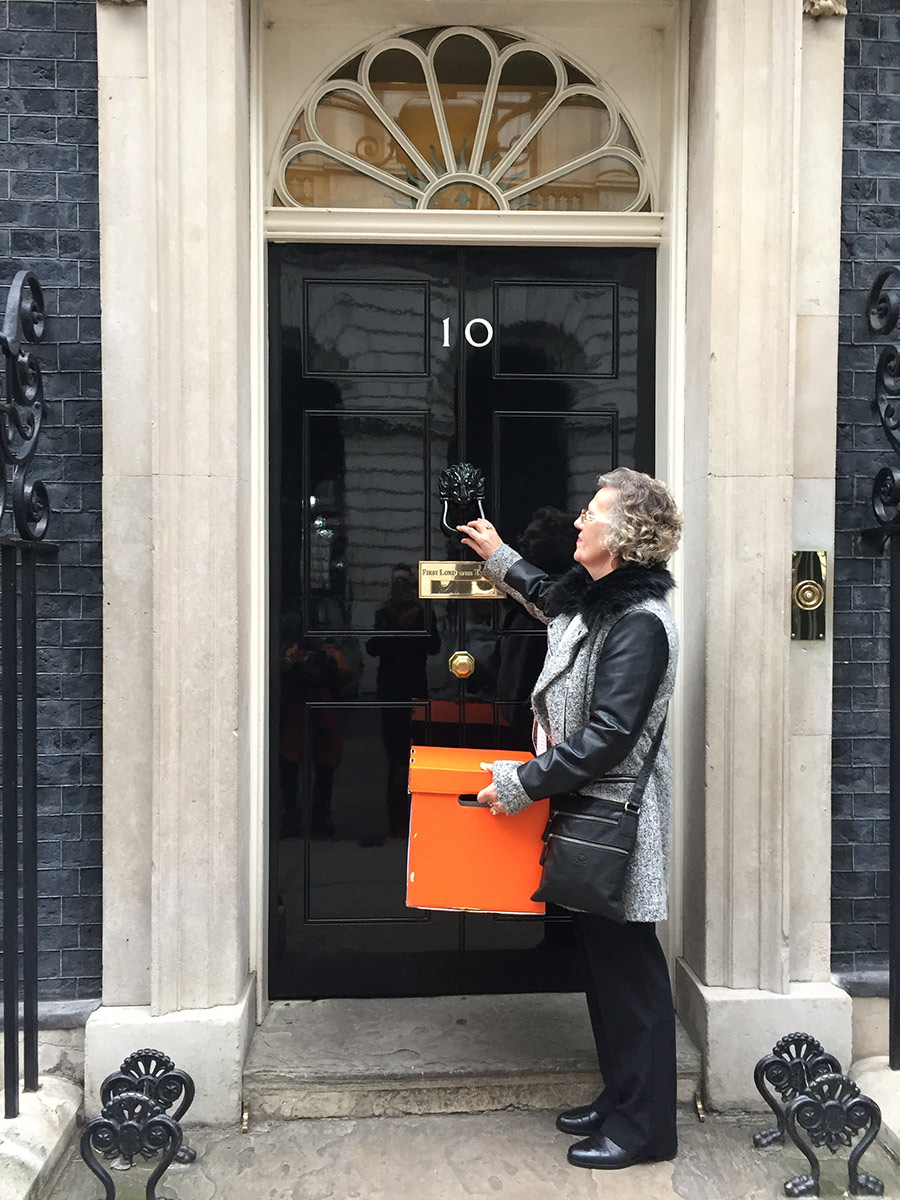 Over half a million people have so far signed the petition and it's growing every day.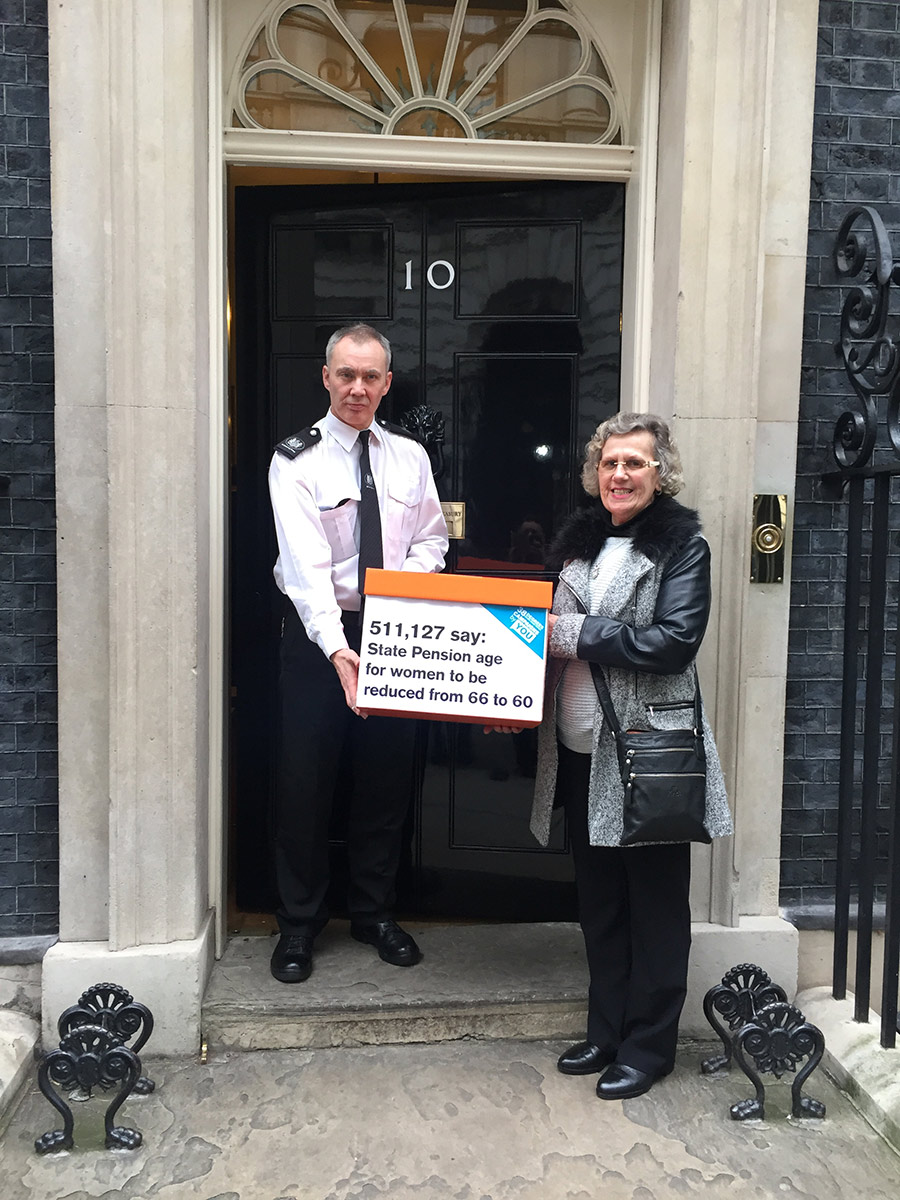 We'll look forward to hearing from Theresa May PM and pensions secretary Damian Green MP on how they intend to respond.