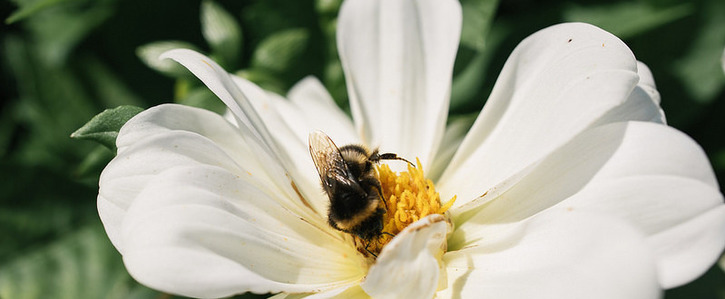 May 10th, 2017
Retailers – Don't sell plants treated with bee-harming pesticides
By Rachel Whalley
Toxic pesticides are killing our bees. They're so dangerous that they're banned from our fields, but garden centres are still selling plants and flowers treated with them. The very flowers that bees feed on in our own back gardens.
Yesterday B&Q said they'll stop selling flowering plants that have been grown using toxic pesticides. Beekeeper Martin thinks there's no reason why Homebase and other garden centres can't do the same. So he's started a 38 Degrees petition calling on them to do just that.
Imagine the mood in Homebase HQ: Yesterday, they'll have seen that B&Q – one of their biggest competitors – is making headlines for helping our bees. Today they'll see a huge petition signed by thousands of us, asking them to do the same. They'll have to listen.
Bees pollinate three quarters of the world's crops – apples, strawberries, onions, carrots and many many more of our fruit and veg. We really wouldn't last long without them. But the pesticides, called neonicotinoids, are lethal – they scramble bees' memories, and damage their navigation leaving them lost and confused.
38 Degrees members have won this sort of campaign before. When 150,000 of us pressured the big supermarkets to switch to selling paper cotton buds instead of plastic ones that litter our beaches. Tescos, Sainsburys, Asda, and Boots all fell like dominos – and we won. We can do that again.
If you want our bees to be safe from toxic pesticides this summer, please sign the petition now: