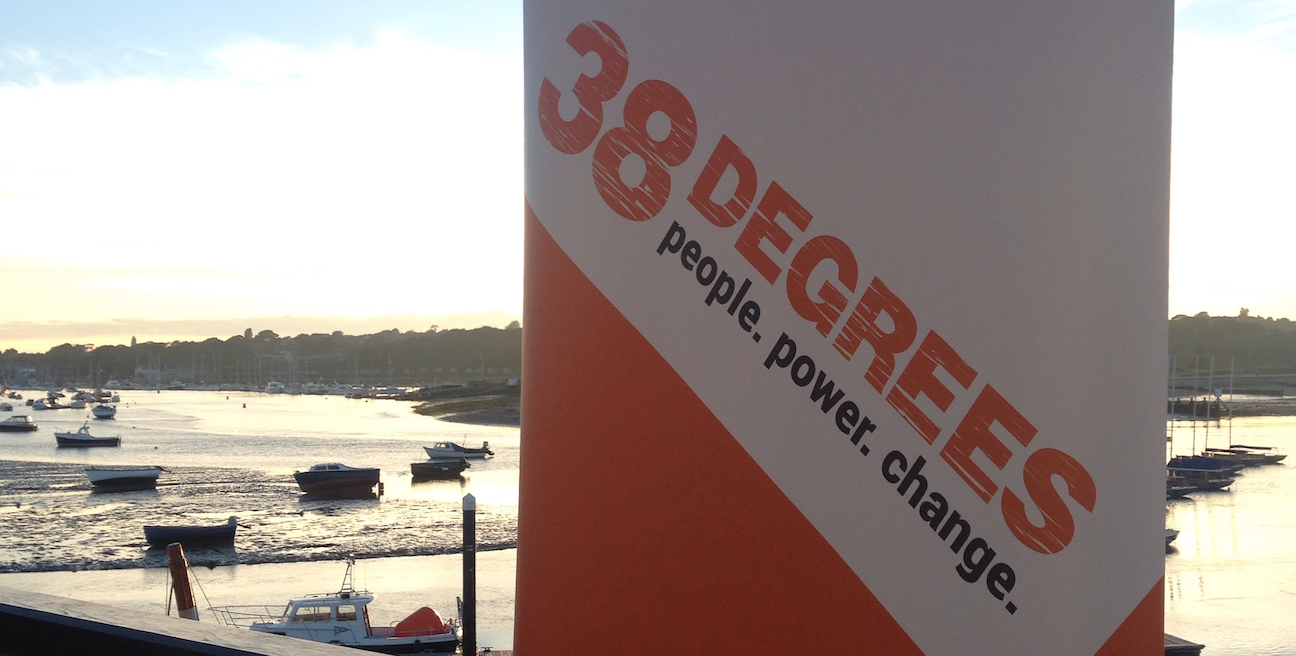 Jun 5th, 2017
Labour candidate for the Isle of Wight, Julian Critchley shares his answers to the questions that were asked at the hustings here:
By Louie Herbert
The Labour candidate, Julian Critchley, couldn't attend the hustings as he wasn't available on the date most candidates were free. He's shared his answers to the questions that were asked at the event here
Questions from Isle of Wight Debate
Why did you get into politics?
Probably like most people, I just think that the country can be a better place. We don't have to have these levels of poverty, inequality and insecurity. We're a very wealthy country, but by concentrating so much of that wealth in so few hands, we find our communities and citizens suffering. I don't believe that has to happen, and I got into politics to try and put in place policies which will try to make things better.
Would you attend Isle of Wight Gay Pride?
Yes. I'm doing so. Delighted to welcome Pride to Ryde and the Island.
If you believe in a state that cares, how would you respond to the NHS deficit and what would you do to improve the health service particularly on the island?
The key is to operate the NHS on the basis of need, not on the basis of cost. The Tories approach the NHS as a cost which they'd like to cut, and when they look at the island in particular, they see a population which is insufficient to support a general hospital, if it was situated on the mainland. That's why they are slashing services at St Mary's. Labour sees the NHS as a need. That means that it doesn't matter that we haven't the population: we're an island, and we have to meet the need of the population. If that costs more than the spreadsheet would like, then tough. Labour will put in an extra £6bn a year to the NHS over the next five years, precisely to ensure that where there are needs, as on the island, they will be met.
Where do you stand on the issue of selling off NHS properties?
Depends what we mean by that. If you mean privatising services, then of course I'm opposed to that. Allowing private firms to cherry-pick the most profitable services impoverishes the rest of the NHS, as well as reducing service quality to patients. If, on the other hand, you mean selling off a plot of land or a building which no longer has any use to the NHS, then I see no problem with that if the money raised is used well. Depends on the case in question.
How would you attract people to work on the island when it costs so much to cross the Solent?
In the short-term, I'd regulate the ferries. I've heard some bizarre claims that this couldn't be done. Of course it can be done. We regulate our rail network, our power industry, telecommunications, energy companies and so on. Why on earth wouldn't we be able to regulate some ferries? The only reason it's not been done is because there has been no political will to do it. With me as MP, under a Labour government which is seeking to bring the entire rail network back into public ownership, there would certainly be political will. In the longer-term, I would nationalise the ferries along with the railways.
One of you will soon be elected as an Ambassador for the island, what fresh and forward looking ideas do you have that will quickly benefit the whole island?
I'm a bit wary of questions like this. We're not electing an Island President, but an MP. The MP of the Isle of Wight has no more or less power than the MPs across the water. Power only comes with being able to influence the government, and getting policies passed which impact on the island. And it's national policies which will have the greatest impact on the island in the short-term. Raising the minimum wage to £10, and banning zero-hours contracts will have a huge impact on our low-wage economy, and only a Labour government will do that. Only the Department for Education can get AET out of Sandown Bay Academy, and it won't unless there is a Labour government telling it to do so. Even regulating the ferries won't happen unless we have a national Labour government willing to do it, and an island MP able to work as part of that national government to get it done. These national policies will have a far greater impact on the island than any number of fine-sounding island-specific aspirations which have no chance of becoming law unless the island's MP is part of the Government.
What are your views on further education fees?
The Labour Party is committed to a National Education Service which is free to all, at all ages, from cradle to grave. I think it's pretty clear where we stand on the subject of getting rid of fees for all education.
What will you do to improve schools on the island?
Firstly, reverse Tory funding cuts, which have been outrageous, and make everything in our schools that much more difficult. Secondly, get AET off this island, and preferably get companies like AET out of all schools everywhere. The academies programme was designed to address a very small number of very difficult schools. Michael Gove used it instead as a vehicle to privatise state education by stealth, creating large unaccountable private companies like AET to replace democratically accountable LEAs. Thirdly, develop a programme which looks to attract experienced teachers to move themselves and their families to the island. The Government focuses too much on fresh trainees, who can be great, but tend to not stay for many years either on the island, or even in the profession. We need to be reaching out to more experienced staff who might well be sold on the amazing quality of life the island has to offer, especially if we look at housing, travel and relocation as part of the package. But this requires us to bring our schools back into local collaboration with the local authority.
What is the first thing you'd do for the island if elected?
See my point above about how it's important not to pretend the local MP is a President. Individual MPs don't get to decide on specific policies. However, my first island-specific priority would be to speak to the DFE to get AET out of Sandown Bay Academy and 'rebroker' the school to another trust, because this wouldn't require any primary legislation, so could be done very quickly, giving local parents comfort and the ability to plan for September. My second priority would be to speak to the Minister for Health to stop and begin to reverse the cuts to services at St Mary's, including scrapping the Sustainability and Transformation Plan which is the vehicle for the hospital's evisceration. My third would be to get the ferry regulation issue attached to any appropriate Bill – probably one relating to the railways. Anything requiring legislation would of course take a little longer.