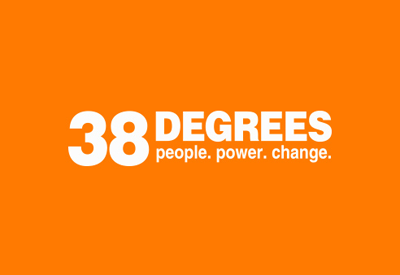 Jun 15th, 2017
Grenfell Tower: This must never happen again
By Katie Edwards
In the early hours of yesterday morning a catastrophic fire engulfed Grenfell Tower, a block of flats in London. 17 people have died and the death toll is expected to rise. This shocking tragedy is made all the more heartbreaking because it was avoidable.
The government were warned time and time again of the fire risks in blocks of flats like this. But these warnings were ignored. Now, pressure is growing for the government to change the law to make buildings like Grenfell Tower safer when there's a fire. It could make sure a tragedy like this never happens again.
A huge petition, signed by thousands of us and delivered to the government in 48 hours, will prove the public won't accept any more excuses.
Will you sign the emergency petition to make sure we never see a tragedy like the fire in Grenfell Tower again?
There'll be a government inquiry to investigate yesterday's tragedy. But the fire at Grenfell Tower isn't the first of its kind. Experts have been warning that the government need to update old-fashioned fire regulations for years. After a tower block fire killed 6 people in 2009, the government failed to act on recommendations to make blocks safer. Now, experts say there are thousands of other tower blocks like Grenfell at risk of fire.
Firefighters from across London and further afield worked throughout the night to control the fire. And hundreds of ordinary people donated money, food and clothes to help families who'd seen everything they own destroyed. Yet again, in a time of national tragedy we saw the absolute best in people coming out to help others.
Whether you live in a mansion or a high rise council block, it's the government's job to make sure the law of the land keeps you safe from harm. This is 21st century Britain, and deadly fires like this belong in centuries past. Let's make sure this never happens again.