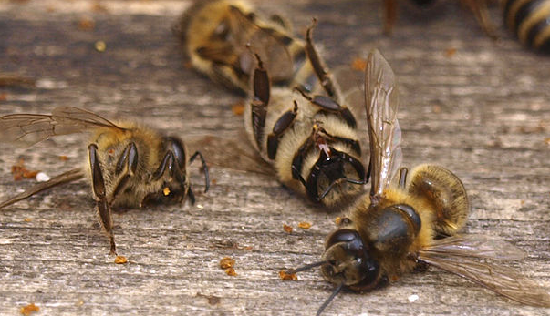 Jun 21st, 2017
Email your MEP – Keep the ban on bee killing pesticides
By Katie Edwards
A single British politician is trying to stop plans to ban bee-killing pesticides from our fields for good.
In just 24 hours, some British MEPs – politicians on a powerful European committee – will be asked to reverse plans to permanently ban these dangerous pesticides. Together we can make sure politicians reject this last ditch effort to let bee killing pesticides on our fields.
If we flood their inboxes right now, demanding they stick with plans that will help save bees, they'll know they can't ignore us. Let's show that the future of the bees is too important to be derailed at the last minute.
Bees pollinate three-quarters of the world's crops – apples, strawberries, onions, carrots and many many more of our fruit and veg. We wouldn't last long without them. But these pesticides, called neonicotinoids, are lethal – damaging bees' brains and their ability to navigate.
We may be leaving the European Union, but the government plan to 'carry over' over most of Europe's laws – so a ban on bee killing pesticides in the EU will still keep Britain's bees safe.
Hundred of thousands of us have come together to protect our bees before, and won. Just a few months ago we made sure Britain kept to the temporary ban on bee-killing pesticides. Now we can use people-power once again to stop a single politician putting the fate of our bees at risk.
Will you take a moment to email the politicians voting tomorrow and show that the future of our bees is too important to be derailed at the last minute?