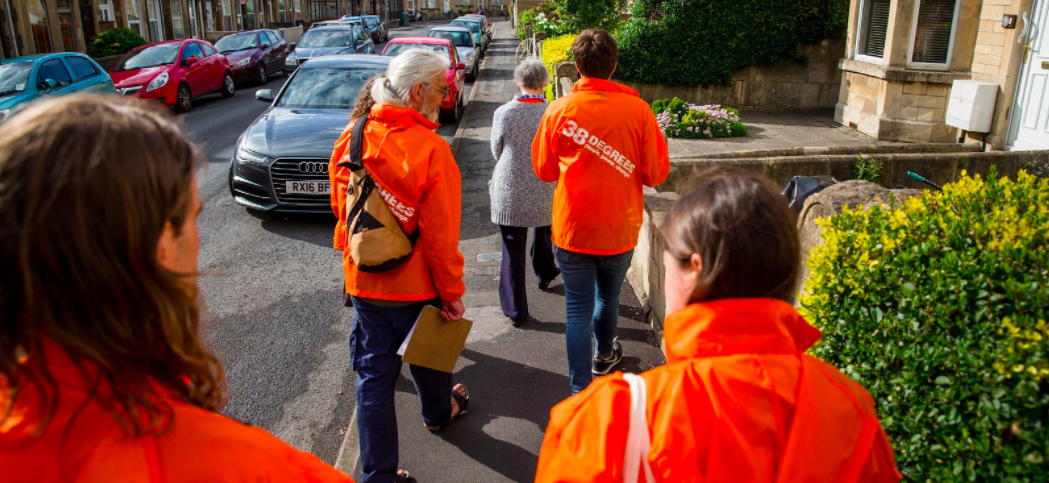 Sep 19th, 2017
Speak Out
By Moon Saker
You're persuasive. Together with millions of others, you've used the 38 Degrees website to persuade MPs to change how they vote on things like tax credit cuts, selling off England's woodlands and blocking Murdoch's takeover of Sky TV. Without us, the country might look very different.
But more and more, MPs are finding ways to cut us out. Just a couple of months ago MPs joked to journalists that they planned to ignore emails 38 Degrees members like you sent them. And when MPs stop listening to their constituents, it threatens our democracy.
This would be a serious problem in a normal year. But in the next two years, we'll need our MPs to listen to us more than we ever have before. Brexit means that decisions made by our MPs will shape our country for generations. If they've found ways to ignore us, we could be left out of decisions completely.
So here's the plan. With your help, we're going to build something better – a state-of-the-art website that will be the new way for people to persuade MPs to listen to them. If we do, it will mean MPs hearing from us in even more powerful ways.
With so much at risk we can't just tinker around the edges, this needs to be a serious overhaul. And that means I need to raise £85,000 to make it happen. Will you chip in now?
I want to replace our "email your MP" tool with a whole new way to influence MPs. It'll mean improvements like:
Simple ways of reaching your MP using Twitter, Facebook and any other social media they use.

Top-quality advice on what to say to your specific MP, based on their past speeches and voting record.

Real-time feedback on what your MP has been saying to other 38 Degrees members about this issue, so you're kept up to date.

World-class experts monitoring the tool every day to spot problems and ways to make it even better.
I'll be honest. This website doesn't make 38 Degrees popular with MPs. Although many have risen to the challenge of constituents getting in touch, some find it hard to cope with, and some don't like being under close scrutiny from the public.
But right now it's crucial that we can contact our MPs – and that they pay attention. Parliament is so split that just a few MPs, maybe yours, could swing a vote.
No corporation will pay for a website like this. You can bet no politician will volunteer to make it better. If we don't do this, no-one will. So, please will you help me by chipping in whatever you can afford to pay for a state-of-the-art new website to influence our MPs?