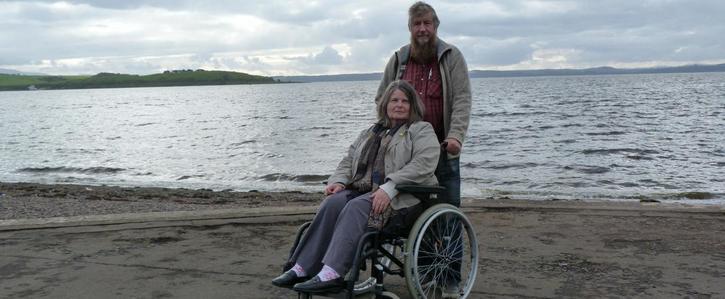 Sep 29th, 2017
Stop the inhumane deportation of Dale A McIntier
By Becca McCarthy
A married couple living in Largs, near Glasgow could be split up by the home office. Sandra, who's Scottish, has disabilities and cancer so her American husband Dale is her full-time carer. Now Dale is being ordered to go back to America to apply for a "spouse visa", but there's no guarantee he'll get one and it could take months.
If Dale were forced to leave the country then Sandra would still need full time care. But instead of receiving it from her loving husband who does it for free and knows her needs, she'd get it from a stranger paid for by the government. It just doesn't make sense.
So Samantha, a family friend of Dale has started a 38 Degrees petition asking the home office to let common sense prevail and keep the loving couple together. It's got over 500 signatures already and now their story has received national media attention. If we can get thousands more we could make the Home Office listen, and drop the red tape.
Will you take just 30 seconds to stop Dale and his wife Sandra being forced apart?