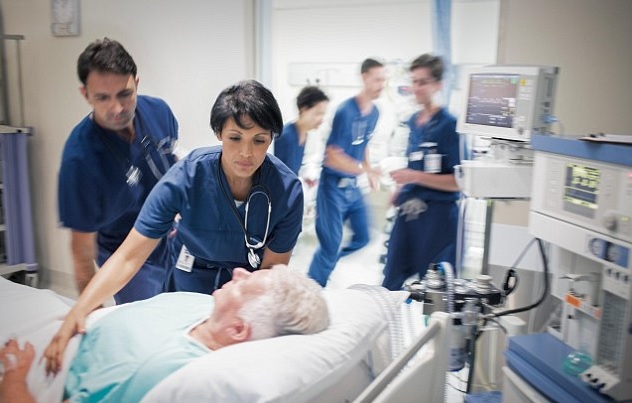 Oct 9th, 2017
Emergency service workers poll results
By Rachel Whalley
There's a dark side to being a paramedic. Imagine getting spat at, bitten, or punched by someone you're trying to help. Imagine feeling scared of getting hurt while you're trying to do your job. Attacks on emergency workers are rising.
Together, we could make life safer for emergency workers. MPs are about to vote on a new law to crack down on these attacks. It would send a clear signal to paramedics, doctors and nurses: you make us safe, so we'll make sure you're safe too.
Last week, 38 Degrees members were asked whether or not they thought we should launch a campaign together to get our MPs to pass the law to protect emergency services. 99% of 38 Degrees members said we should.
Here's just a few quotes from 38 Degrees members who are emergency workers about why this law would be so important:
"I have seen staff in tears, visibly frightened, at their wits end with the insults, with some staff giving up working in hospitals."
"I have been assaulted many times and verbally assaulted many hundreds of times, too many to list. With regret I have come to understand that it's just part of the job."
"Attending an elderly neighbour to hospital I was appalled at the number of people there just to keep the staff safe from abusive behaviour. Such a waste of police time and the staff having to face this situation daily."
Want to help protect those who spend their lives trying to protect us? Sign the petition now and tell your MP to vote for a new law to protect emergency service workers.