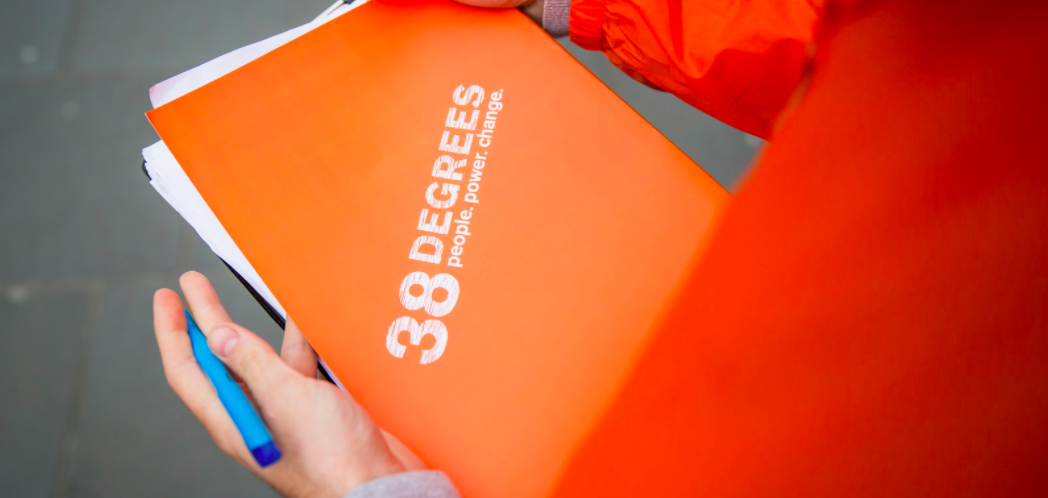 Oct 17th, 2017
The results: the future of 38 Degrees
By Holly Maltby
There's so much at stake: Brexit. The future of our NHS. Protecting our environment. And whatever you think about the current government, the decisions our MPs make in the next couple of years will define the UK for generations to come.
That's why 100,000 of us shared our ideas for how we're going to take on the big challenges ahead of us (and win). Now the results are in! Together we are going to:
1. Throw everything we have at making sure that our MPs in Westminster listen to us on the big issues, like our NHS and Brexit. Because some things are too important to leave up to politicians alone.
2. Get millions more people involved in 38 Degrees to make us even more of a force to be reckoned with. And the more of us who get involved, the more we can persuade politicians to notice.
3. Fiercely guard our independence so that we can take on the people in power, without worrying where the next cheque is coming from. That means giving millions more of us the opportunity to chip in fivers and tenners, and staying totally independent from political parties.
Watch the video here:
Although as 38 Degrees-ers we all come from different walks of life, there's so much that we agree on. We all believe we should tackle inequality head on – so everyone has an equal chance in life. And we're convinced that the more of us who are involved in decisions that shape our lives, the better things will be.
People like you are really rather special. In our hundreds of thousands, we win campaigns every week to make the world a better, fairer place. From saving our hospitals to making sure our doctors and nurses are paid properly, 38 Degrees-ers are taking on the big challenges and winning.
Here are the results of the survey:
Question 1: Do you feel hopeful about the future of the UK?
53% of people said No
24% said Yes
23% said Not sure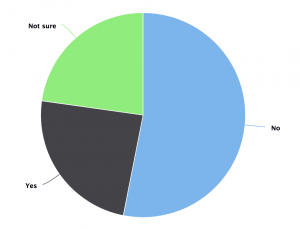 Question 2: Is it still right for 38 Degrees to stay totally separate from political parties?
95% of people said Yes
5% of people said No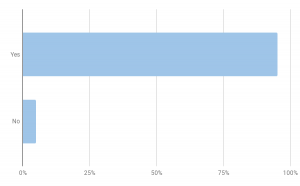 Question 3: There are some other principles behind 38 Degrees. Are these still right?
Trying to get as many people involved in a campaign as possible to strengthen our power
99% said Yes
1% said No
Involving 38 Degrees members (like you!) in important decisions about what 38 Degrees does next
99% said Yes
1% said No
Being funded by small donations from the public, so we can stay independent and hold anybody and everybody to account

98% of people say Yes
2% said No
Question 4: Some people say that the results of the election and the lack of majority in the House of Commons means that organisations like 38 Degrees have a much bigger chance of influencing decisions. So, should we focus more of our efforts on winning campaigns in Westminster?
63% said Yes
31% said Not sure
6% said No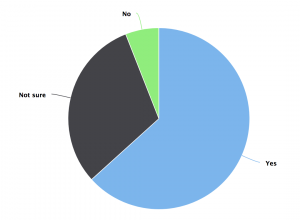 Question 5: Here's a list of some of the things 38 Degrees already does. Should we do more of them, less of them, or stay the same?
Campaign to protect and improve the NHS
70% said More
28% said Stay the same
2% said Less
Campaign to get the public's voice heard in Brexit
62% said More
32% said Stay the same
6% said Less
Raise more money so we have more to spend on campaigns
32% said More
65% said Stay the same
3% said Less
Spot issues that nobody else is campaigning on and campaign on them
43% said More
49% said Stay the same
8% said Less
Get better at influencing MPs to win more campaigns
72% said More
26% said Stay the same
2% said Less
Get more people to become 38 Degrees members to make us stronger
76% said More
23% said Stay the same
1% said Less
Spot opportunities in the news and launch huge campaigns within a few hours
49% said More
45% said Stay the same
6% said Less
Help 38 Degrees members to meet up in real life to work on campaigns
28% said More
64% said Stay the same
8% said Less
Question 6: Which values do you want 38 Degrees to focus on most? Drag the boxes to put the most important ones at the top.
Here is the list, with the top being the most peoples' priority and the bottom being the fewest peoples' priority:
1. Top-quality public services like the NHS and schools
2. Closing the gap between rich and poor
3. Giving everyone an equal chance to get on in life, no matter their race, class, gender, age, disability or sexuality
4. Protecting nature and the environment
5. Making sure the public is involved in politics and politicians listen to us
6. Peace in the United Kingdom and the world
7. Strengthening our relationships with other people where we live
It's taken us a little while to go through all the thousands of responses to the survey – but the the office team have enjoyed seeing so many encouraging and thoughtful comments. Here's a little taste:
"You do so much already. Huge huge thanks from me. You have my full support and my admiration for all that you do get involved with."

"Remind politicians who pays their wages. Ordinary people need to be reassured they have power."

"I don't think that 38 Degrees should affiliate itself with one political party over another."

"38 Degrees is so helpful in challenging my anger and despair at how policies are handled and enabling me not to feel so helpless when I don't have the time or physical stamina to do much but write letters. It also makes me realise that I am not alone which is very helpful."