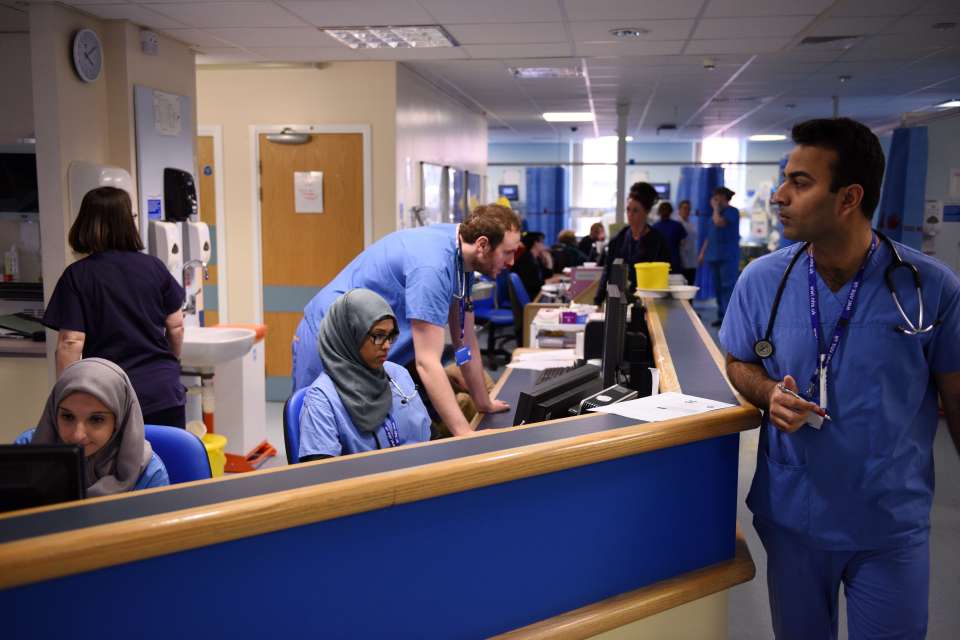 Nov 22nd, 2017
Public Sector Pay Cap & the Budget: Update
By Becca McCarthy
Breaking: our hard-working nurses could be getting a much-deserved pay rise. The Chancellor Philip Hammond just announced the NHS would get the extra money it needs to pay NHS staff properly. [1]
After years of making money stretch to cover the cost of food and rent, NHS nurses are one step closer to getting paid fairly. [2] This wouldn't have happened without hundreds of thousands of people demanding action. From the 278,000 of us who signed the petition calling for the cap on pay to be scrapped, to the thousands of us who wrote to our MPs – we all contributed to the huge pressure forcing the government to act. [3]
Today's news comes with a few catches:
Chancellor Philip Hammond, who made the decision, hasn't said how much the pay rise for NHS nurses will be – it will be decided by an independent organisation [4]
For the pay rise to go ahead, Philip Hammond says it needs to make the NHS more 'productive' [5]
This announcement doesn't cover everyone who works in our public services. Our teachers and firefighters are still no closer to getting the pay rise they deserve. [6]
So while this is good news for the nurses who keep our NHS going, there's still more to do to make sure everyone is paid fairly. But if there's one thing that we can be sure of, it's that there are hundreds and thousands of us who will keep pushing to make it happen.
PS: It's not just our hardworking nurses that deserve a fair pay rise. Our teachers, firefighters and other public sector workers are still affected by the unfair public sector pay cap. Our pressure is working! But you haven't signed the petition yet. To make sure everyone who works in our public services gets the pay they deserve, please sign the petition now:
https://38d.gs/scrap_paycap_budget
NOTES:
[1] Guardian: Autumn Statement: Live blog:
https://www.theguardian.com/politics/live/2017/nov/22/autumn-budget-2017-philip-hammond-tax-spending-growth-deficit-politics-live
[2] The Independent: Public sector pay cap: NHS staff real income cut by almost £2,000 over seven years of wage squeeze:
http://www.independent.co.uk/news/business/news/public-sector-pay-cap-nhs-staff-real-incomes-cut-government-wage-freeze-gmb-union-a7959806.html
[3] 38 Degrees petition: Scrap the public sector pay cap:
https://you.38degrees.org.uk/petitions/scrap-the-public-sector-pay-cap
[4] Independent: This Budget wasn't about the British people or ending austerity – it was about saving Philip Hammond's career:
http://www.independent.co.uk/voices/budget-2017-austerity-philip-hammond-brexit-stamp-duty-housing-chancellor-tory-party-a8069761.html
[5] National Health Executive: Government to cover end of pay cap, but only with increased productivity:
http://www.nationalhealthexecutive.com/Health-Care-News/government-to-cover-end-of-pay-cap-but-only-with-increased-productivity
[6] See note 4. Nothing was announced about other public sector workers' pay, so it looks like the cap is staying in place.