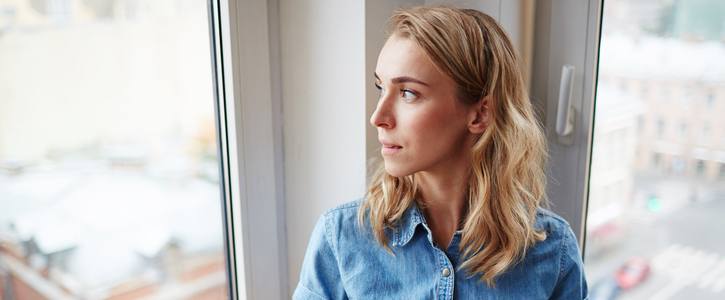 Dec 12th, 2017
Women's Refuges
By Becca McCarthy
New government plans to shake up funding for women's domestic violence refuges, could force half to close or reduce the number of people they help. [1] Without these life-saving services, women and children could have nowhere to go, leaving them in serious danger. But this Tuesday we have a chance to fix it.
Women's Aid, a charity which supports thousands of survivors of domestic abuse every year, has warned that the plans could lead to thousands more women and children being turned away from safety each year. [2] So they've set up a 38 Degrees petition against the changes.
On Tuesday MPs in parliament will be grilling the government over these plans. Some have said they'll use this petition as evidence that thousands of people believe the government have misjudged this entirely. It could be enough to get the funding shake-up scrapped.
Will you join thousands of us and sign the petition today? If we can double it before Tuesday's debate it'll show the government we want them to stand up for vulnerable people at risk. It takes 30 seconds to sign:
Domestic violence refuges are already facing a massive lack of funding. In the last year 60% of people who tried to access a refuge had to be turned away. [4] On average, two women are killed by a partner or ex-partner every week in England and Wales. [5] If the government's proposals go ahead, this situation could be made much, much worse.
"If you don't have a place to go, you go back."
Mandy – domestic violence survivor [6]
Under the new plans, rent money which used to go straight to domestic violence refuges, will instead go to local authorities – effectively forcing refuges to compete for funding with other local services. [7]
Refuge managers have warned: "if the plans get implemented it will be the end of domestic violence refuges." [8]
NOTES:
[1] The Guardian: Women's lives at risk from changes to funding for refuges, say charities:
https://www.theguardian.com/society/2017/nov/26/womens-lives-at-risk-funding-changes-refuges-charities
[2] The Independent: 4,000 women and children fleeing domestic abuse will be locked out of refuges under government proposals, warns charity:
http://www.independent.co.uk/news/uk/home-news/domestic-abuse-refuges-uk-women-children-locked-out-warning-a8080461.html
[3] The Government consultation: Funding for supported housing – two consultations:
https://www.gov.uk/government/consultations/funding-for-supported-housing-two-consultations
[4] See [2]
[5] See [2]
[6] Twitter: Women's Aid:
https://twitter.com/FCWA_/status/935455528385380352
[7] See [2]
[8] 38 Degrees: Stop planned changes to funding for women's refuges
https://you.38degrees.org.uk/petitions/stop-planned-changes-to-women-s-refuge-funding