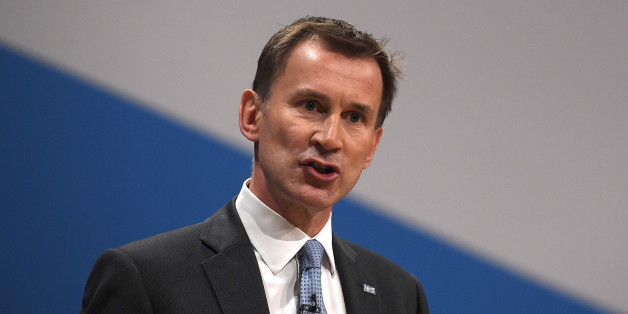 Dec 22nd, 2017
NHS' Constitution
By Becca McCarthy
Our NHS is being pushed to the brink. NHS bosses say it simply can't meet the promises to patients that are written into its constitution – that's the legal guarantee that says what care we're all entitled to. [1] It could mean waiting months for treatment you need, all because the NHS has been starved of cash. [2]
The bombshell is splashed all over the papers today. [3] Health Secretary Jeremy Hunt will be keeping a close eye to what happens next. If there's no public backlash, he'll think he can get away with underfunding our NHS. A huge petition will prove that together, we won't let Jeremy Hunt break our NHS.
Will you sign the petition and demand that Jeremy Hunt gives the NHS the money it needs to meet its promises?
The NHS constitution is not just some flimsy pledge made by a politician. It's a legal promise about the minimum care we should all expect. But the NHS has been starved of money for years, and some of the fundamental promises we should expect from the NHS are about to be broken. [4]
Hospitals could be forced to abandon the promise that patients will have surgery in under 18 weeks. [5] It could mean people enduring months of agony while they wait for surgeries like hip replacements or hernia operations.
Jeremy Hunt will be looking to shift responsibility. He'll point the finger of blame at hard-working NHS staff. But we know the truth: there simply isn't enough money to protect the NHS constitution. And the responsibility lies with Jeremy Hunt.
NOTES:
[1] The Mirror: NHS chiefs warn Tory underfunding will force them to miss waiting time targets next year:
http://www.mirror.co.uk/news/politics/nhs-chiefs-warn-tory-underfunding-11615354
[2] The Independent: NHS says expect longer patient waiting times after Philip Hammond's budget denies crucial funds:
http://www.independent.co.uk/news/health/nhs-patient-waiting-times-philip-hammond-budget-funds-winter-extra-health-a8085541.html
[3] See notes [1]
[4] The Guardian: The NHS is standing up for itself about underfunding. About time too:
https://www.theguardian.com/commentisfree/2017/nov/29/nhs-underfunding-jeremy-hunt-simon-stevens-government
[5] BBC News: 'Not enough funding to hit waiting time targets':
http://www.bbc.co.uk/news/health-42188846
You can read more about this promise here:
The Handbook to the NHS Constitution (page 31):
https://www.gov.uk/government/uploads/system/uploads/attachment_data/file/474450/NHS_Constitution_Handbook_v2.pdf