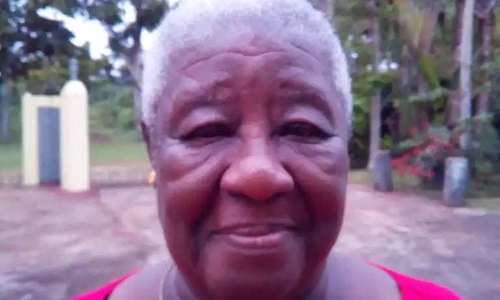 Jan 16th, 2018
Allow Icilda Williams to visit her family
By Becca McCarthy
83 year old Icilda Williams worked here as a nurse in the NHS for 30 years. After moving back to Jamaica, she's desperate to come back to UK to visit her children and grandchildren – some of whom she has never been able to meet. But the Home Office is refusing to give her the tourist visa she needs. [1]
It's just not right. Every year the Home Office give out over 2 million of the tourist visas Icilda needs. [2] To the Home Office, granting a visa would be no trouble, but it would mean the world for Icilda Williams and her British family.
Icilda's plight has already hit the headlines but we need to keep up the pressure. [3] A huge petition could be enough to make the Home Office do the right thing. Icilda gave 30 years service to our NHS – and if enough of us speak out, we can make sure she gets her wish to visit her loved ones in the UK.
So, if you think Icilda deserves better than being shut out from visiting her family, please sign the petition. It takes less than a minute.
Icilda devoted her life to caring for mentally ill children in NHS hospitals in Bradford. She's not asking for much in return, she doesn't want to live permanently in the UK but simply to visit once a year to see her family. [4] Here's what Icilda said about her wish:
"I cry most days… I'm 83, and no one knows how long we have to live… I want to see members of my family who are sick. I have great-grandchildren who don't know me… We are a very, very close family and I'm scared I'll never see them all together again" [5]
It can seem impossible to take on the Home Office but 38 Degrees-ers have come together to take on unfair decisions before – and won! When Marianne faced giving birth alone because of unfair visa rules, thousands of 38 Degrees members put pressure on the Home Office to let her husband into the country for the birth – and it worked. [6]
NOTES:
[1] The Guardian:NHS nurse denied visa entry
https://www.theguardian.com/uk-news/2018/jan/10/nhs-nurse-denied-visa-entry-uk
[2] Government visiting statistics
https://www.gov.uk/government/publications/immigration-statistics-april-to-june-2017/how-many-people-come-to-the-uk-each-year
[3] See note 1
[4] See note 1
[5] See note 1
[6] 38 Degrees: Theresa May don't force me to give birth without my husband:
https://you.38degrees.org.uk/petitions/theresa-may-don-t-force-me-to-give-birth-without-my-husband