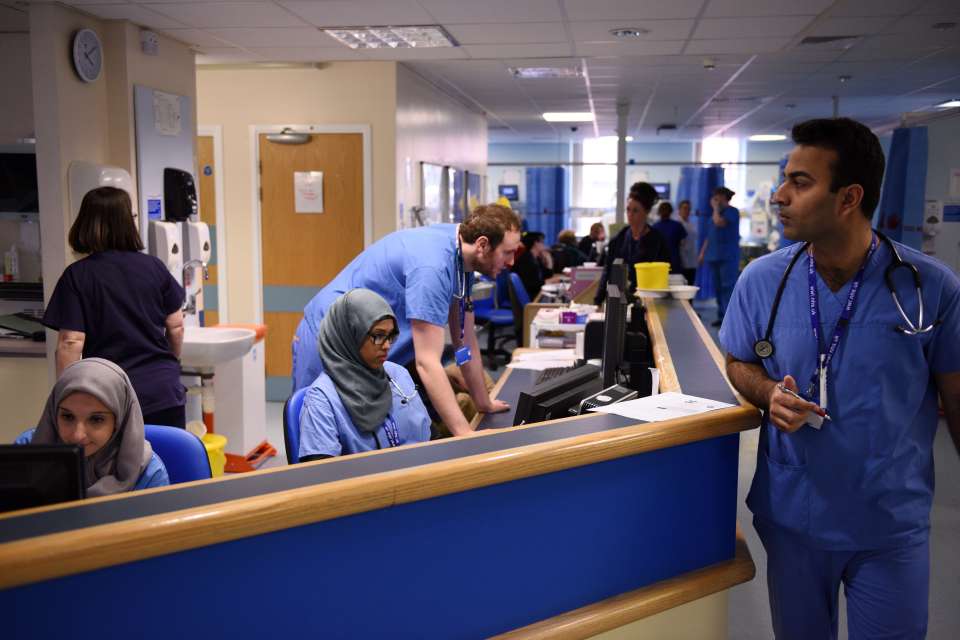 Jan 17th, 2018
NHS Winter Crisis 2018 Campaigning
By Ruby Earle
38 Degrees-ers stand up for our NHS and the incredible hard-working staff who are there for us when we need it most. Hundreds of thousands of us said campaigning on the funding crisis in our NHS is our top priority for 2018.

So when news broke in January about the winter crisis affecting services across the UK, we were quick to jump into action with one message: our struggling NHS is an emergency, but it's no accident. The government have failed to give services the money they need, and now they are suffering.

Here's a snapshot of what we've done together so far, to demand Theresa May steps in and provides more funding for our NHS now:

In January we launched campaigns in constituencies across the country. We're asking our MPs to take their share of responsibility for the crisis, and to pressure Theresa May for more funding:
Thousands of us emailed our MPs about the crisis to ask them to publicly call for emergency funding

We've crowdfunded huge advertising campaigns with adverts on the sides of lorries, and leaflets dropped all over constituencies, to pin the responsibility for the winter crisis on politicians.

We've called and tweeted our MPs about the crisis to make sure they feel the heat.

Our campaign has been splashed across local papers. MPs have been getting the message from every angle. Read more about it in Maidenhead (see here and here) and Ilkestone.
Our petition to Theresa May is growing every day – over 150,000 of us have already signed it.

Thousands of us have chipped in to crowd-fund the work we're doing.

We've made headlines so politicians can't avoid our message, you can read more here.
Search 'NHS' on the 38 Degrees website to get involved.