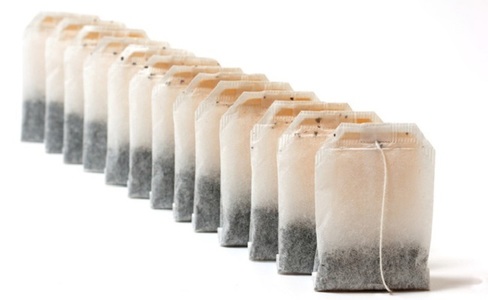 Feb 5th, 2018
Plastic in tea bags
By Becca McCarthy
Had a cup of tea today? Well, you probably don't know this… but for every cuppa we drink we're adding to the dangerous plastic waste choking our oceans. All because companies now seal our tea bags with plastic that doesn't rot. [1]
Co-op have just announced they're planning to make their tea plastic-free, but PG Tips, Britain's biggest tea company, have no plans to end plastic tea bags. [2] And so far they've only had small numbers of people asking them to go plastic-free. That's easy for them to ignore.
That's where we come in. If tens of thousands of us demand that PG Tips remove plastic from their tea bags, it could give them the push they need to make the change. A huge petition landing on the boss' desk could scare him that we might take our business elsewhere. [3]
Will you sign the petition to get PG Tips to remove plastics from tea bags? It takes less than a minute:
Most of us probably had no idea that the nation's favourite drink was adding to the brewing plastic crisis. And big businesses like PG Tips are relying on nobody noticing. So it's up to us to expose the plastic in our tea bags, and put pressure on PG Tips to change it.
There's already a simple solution: remove plastic from tea bags and replace it with an environment-friendly alternative. The Co-op supermarket has started to make the switch, and other big tea companies have gone plastic-free already. [4] Imagine the crisis meeting in the boardroom when PG Tips bosses realise that customers are switching away from their tea bags, because they're behind the times on tackling plastic waste.
38 Degrees members have beaten big businesses before. Last year we came together and forced major retailers to ditch plastic cotton buds that are clogging up our oceans. [5] Now, it's time to step up again.
There's a simple way to win this. It just needs thousands of us to tell PG Tips to do the right thing. Can you add your name to the petition now and ask the boss of PG Tips to remove plastics from tea bags?
NOTES:
[1] The Guardian: An eco-friendly cuppa? Now teabags are set to go plastic-free:
https://www.theguardian.com/environment/2018/jan/28/teabags-plastic-free-co-op-eco-friendly
The Guardian: Billions of pieces of plastic on coral reefs send disease soaring, research reveals:
https://www.theguardian.com/environment/2018/jan/25/billions-of-pieces-of-plastic-on-coral-reefs-send-disease-soaring-research-reveals
Blue Planet 2: How plastic is slowly killing our sea creatures, fish and birds:
http://www.bbc.co.uk/newsbeat/article/42030979/blue-planet-2-how-plastic-is-slowly-killing-our-sea-creatures-fish-and-birds
[2] Resource: Should you put tea bags in your food waste bin?:
https://resource.co/article/should-you-put-tea-bags-your-food-waste-bin-12372
[3] CEO Paul Polman:
https://www.unilever.com/about/who-we-are/our-leadership/paul-polman.html
[4] Daily Mail: Teabags with plastic-free seals will be made for first time in bid to cut down the 150 tons a year of waste from your favourite cuppa:
http://www.dailymail.co.uk/news/article-5322407/Teabags-plastic-free-seals-made.html
[5] Cotton bud success!:
https://home.38degrees.org.uk/2017/01/10/cotton-bud-success/