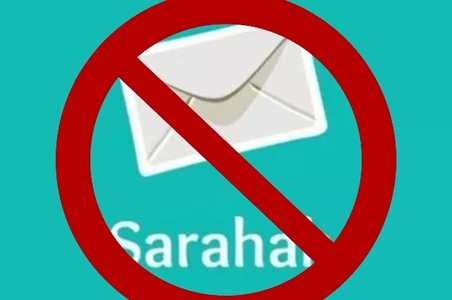 Feb 16th, 2018
Report bullying app Sarahah to Google
By 38 Degrees team
I'm really excited to be writing this. I'm Eben, a seventeen-year-old college student. I'm not a campaigner or an activist. But after one of my friends was sent abuse through an app called Sarahah that lets bullies send anonymous messages – I started a campaign to shut it down. [1]
And it's working! After hundreds of thousands of 38 Degrees-ers signed my petition, tweeted, emailed and wrote on Apple and Google's facebook walls, Apple removed this dangerous app from their store. [2]
It's fantastic news, but right now Sarahah is still available on Google Play. [3] To get this app out of bullies hands for good, we need to make sure they do the right thing too. Imagine if today thousands of us reported Sarahah to Google for allowing bullies to target people like my friend. It would be impossible to ignore and Google won't want to look like they're lagging behind Apple.
When I started this, I had no idea that together we could make a tech giant like Apple listen to us. But now I know we can, and together we can make Google take down Sarahah too.
So can you take three minutes to report the Sarahah app to Google?
My friend's not alone in being targeted by bullies using the Sarahah app. There have been so many other stories in the papers. A young girl suffering from depression was told to commit suicide by anonymous users of the app. And a twelve-year-old cancer patient was teased for his appearance after chemotherapy. [4]
But together we can put a stop to this. Apple took the app down from their store after over 100,000 other people signed my petition and thousands of us flooded their Facebook wall and email inbox. [5] We know it works. If everyone reading this email took just three minutes to report Sarahah to Google, we could make sure no one else gets bullied using this awful app.

So please can you report the app now. The team at 38 Degrees have put together all the information you need and it'll take just a few minutes:
Thanks so much,
Eben
NOTES:
[1] Devon Live: 'It's disgusting and needs to be stopped': Why this Devon teenager wants the Sarahah app banned:
http://www.devonlive.com/news/devon-news/its-disgusting-needs-stopped-devon-1087825
[2] 38 Degrees Campaigns By You: Full Ban of Sarahah:
https://38d.gs/sarahah
https://home.38degrees.org.uk/2018/02/16/full-ban-sarahah/
Downdetector.com: Sarahah:
https://38d.gs/downdetectorsarahah
[3] Google Play: Sarahah app:
https://play.google.com/store/apps/details?id=com.sarahah.app&hl=en
[4] Manchester Evening News: What is the Sarahah app and why are parents worried about it?:
https://38d.gs/MENsarahah
Times: Warning over Sarahah app used for bullying:
https://www.thetimes.co.uk/article/warning-over-sarahah-app-used-for-bullying-xhkkbrvmb
Daily Mail: 'Cut yourself to death': Sick cyber bullies using 'anonymous feedback' app Sarahah taunt schoolgirl, 14, to kill herself after just two minutes of her posting that she was feeling down:
http://www.dailymail.co.uk/news/article-5266395/Teenagers-warning-anonymous-cyber-bullying-app.html
Daily Mirror: Sarahah: Popular 'honesty app' sparks cyberbullying fears as kids post anonymous comments to each other:
https://www.mirror.co.uk/tech/sarahah-popular-honesty-app-bullying-11051162
[5] See note 2