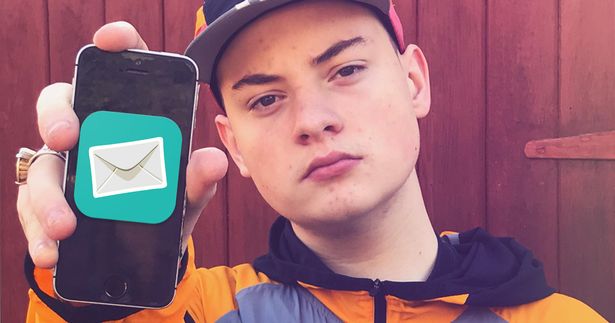 Feb 20th, 2018
Sarahah bullying app: we won!
By 38 Degrees team
I cannot believe I am writing this. Sarahah – the anonymous messaging app that was used to bully my friend – is no longer available on Apple or Google. [1] We won the campaign, it's incredible!
I'm not a campaigner. I don't have big lobbyists backing me. I'm a 17-year-old student in Exeter. But by setting up this petition, and getting the support of hundreds of thousands of 38 Degrees members like you, we achieved something incredible. [2] Together we made sure no one else will be bullied using Sarahah.
Here's what we did to make it happen:
121,000 people signed the petition I set up on 38 Degrees. [3]
5,555 of us posted on Apple and Google's Facebook walls or emailed them demanding they take Sarahah down from their stores. [4]
5,123 of us reported the app to Google for breaking their policy on bullying and harassment. [5]
When I set up the petition on 38 Degrees, I wanted to stop the abuse I saw my friends getting through Sarahah. But if i'm honest, I didn't expect we could persuade tech giants like Apple and Google to listen. But they did. It honestly goes to show what's possible when people come together to make a difference.
For me, it all started with the feeling that I simply couldn't sit back and do nothing. I had no idea how big a difference setting up a petition could make. So Cathy, if there is ever anything you want to change – no matter how big or small – don't shy away, or think it's too hard or impossible to change. Start a petition with 38 Degrees. [6] You might just end up writing an email like this (and believe me, it feels incredible!)
Thank you so much for being involved!
Eben
P.S. I really couldn't have done this without the support of Cathy and Aiyan from the 38 Degrees staff team. From the tech they built that allowed us to take on Google and Apple, to the support and time they have given me – it's been amazing. But none of this is free. If you can, please could you chip in to help more people start (and win!) campaigns like this.
NOTES
[1] 38 Degrees: Full Ban of Sarahah:
https://you.38degrees.org.uk/petitions/full-ban-of-sarahah
[2] With Campaigns By You anyone can start their own campaign with the click of a button. But that's just where your journey begins. Creating a petition, then sharing it with friends and colleagues, can soon give you a groundswell of support. Perhaps you'll end up changing something really important.
Use this link to get your campaign started today, it takes just a couple of minutes and we'll support you every step of the way:
https://38d.gs/new_petition
[3] 38 Degrees: Full Ban of Sarahah:
https://you.38degrees.org.uk/petitions/full-ban-of-sarahah
[4] 38 Degrees blog: Will you message Apple and Google about bullying app Sarahah
https://home.38degrees.org.uk/2018/02/07/will-message-google-apple-bullying-app-sarahah/
[5] 38 Degrees blog: Report bullying app Saraha to Google:
https://home.38degrees.org.uk/2018/02/16/report-bullying-app-sarahah-google/
[6] See note 2