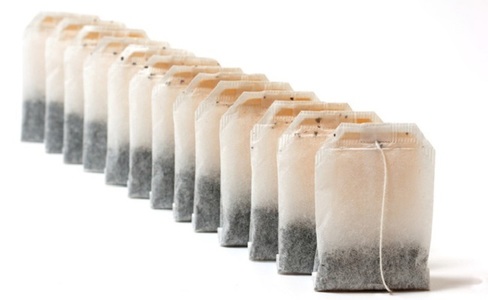 Mar 26th, 2018
Plastic in tea bags
By Becca McCarthy
Some of Britain's favourite tea bags – made by Yorkshire Tea, Tetley, Twinings and Typhoo – contain hidden plastic. Shockingly, every cuppa we drink is adding to the dangerous plastic waste polluting our environment because these tea bags are sealed with plastic that doesn't rot.[1]
Just a few days ago, hundreds of thousands of us persuaded PG tips to stop putting plastic in their tea bags with a big 38 Degrees campaign. We even splashed the newspapers. [2] Together, we persuaded PG tips to find an environmentally friendly alternative to plastic in tea bags, now, it's time others did too.
Will you sign the petition and call on Britain's other biggest tea companies to remove plastic from their tea bags now?
After water, tea is the UK's most popular drink, with 165 million cups drunk every day – that's 62 billion cups a year. Most of us probably had no idea that our daily cuppa was adding to the brewing plastic crisis. But after PG Tips announced they were getting rid of plastic from their teabags, other big tea companies have said they'll consider going plastic-free. [3]
If thousands of us can come together and tell Britain's biggest tea companies to do the right thing, just like PG tips, they'll have to act.
Notes:
[1] The Guardian: An eco-friendly cuppa? Now teabags are set to go plastic-free:
https://www.theguardian.com/environment/2018/jan/28/teabags-plastic-free-co-op-eco-friendly
Blue Planet 2: How plastic is slowly killing our sea creatures, fish and birds:
https://38d.gs/bluepe7781
The Guardian: Billions of pieces of plastic on coral reefs send disease soaring, research reveals:
https://www.theguardian.com/environment/2018/jan/25/billions-of-pieces-of-plastic-on-coral-reefs-send-disease-soaring-research-reveals
Resource: Should you put tea bags in your food waste bin?:
https://resource.co/article/should-you-put-tea-bags-your-food-waste-bin-12372
[2] 38 Degrees: Remove plastics from tea bags:
https://you.38degrees.org.uk/petitions/remove-plastics-from-tea-bags
The Telegraph: PG tips switches to plastic-free tea bags after 200,000 sign gardener's petition:
https://www.telegraph.co.uk/news/2018/02/28/pg-tips-switches-plastic-free-tea-bags-200000-sign-gardeners/
The Sun: PG Tips to remove plastic from ALL its tea bags after 200k sign petition
https://www.thesun.co.uk/news/5697198/pg-tips-ditch-plastic/
[3] Tweet from Yorkshire Tea: "We started looking into plastic-free tea bags last year. We've now begun a second round of tests on some prototypes, and we're about to start some larger production trials. We should have the results of those by June.":
https://twitter.com/YorkshireTea/status/970691191179227136