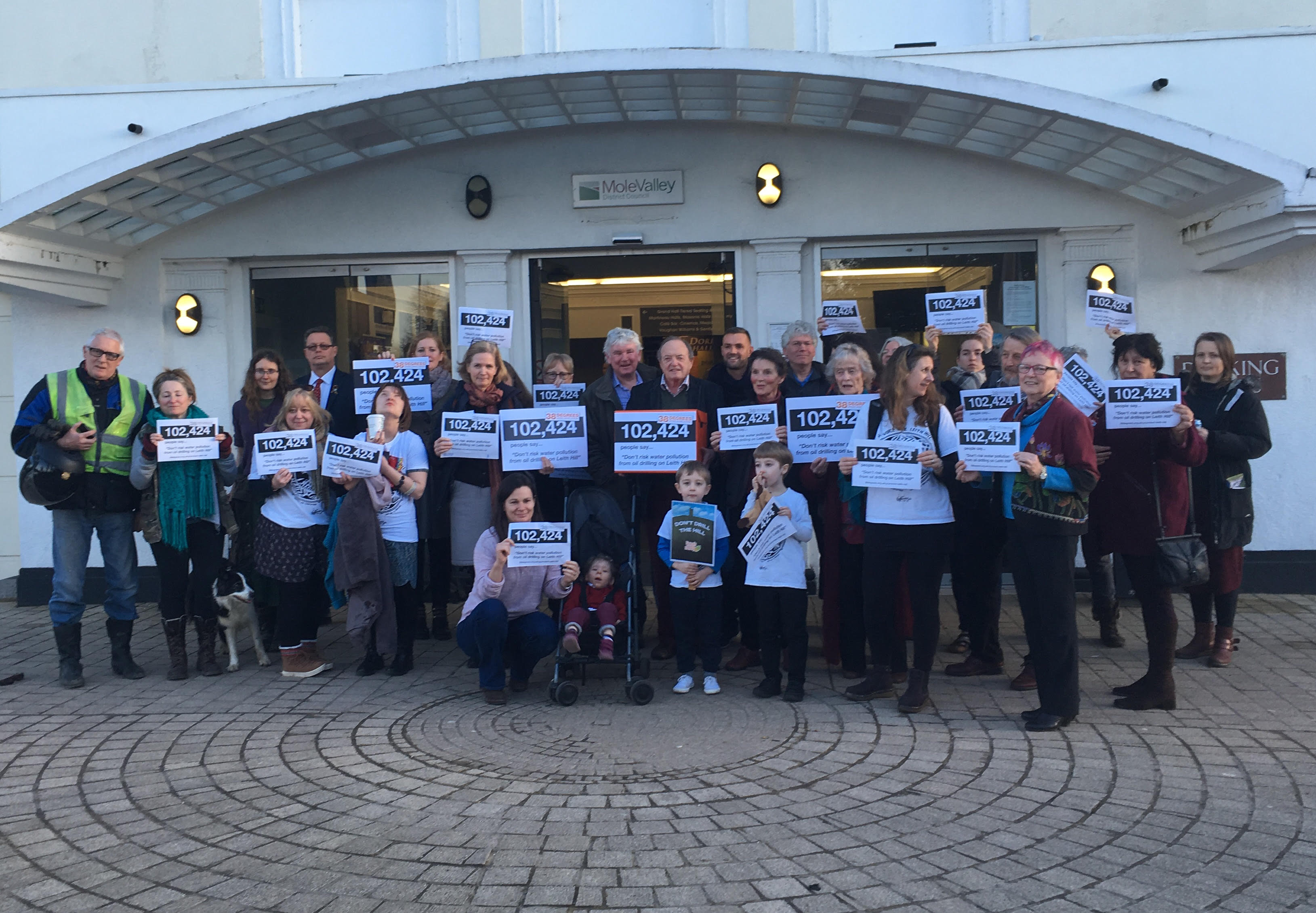 Mar 26th, 2018
Stop oil drilling at Leith Hill: Petition hand in
By Ruby Earle
On Thursday 15th March, campaigners at Leith Hill all came together to hand in their 103,000 strong 38 Degrees petition to the Environment Agency, and ask them to reject any plans to drill for oil in Leith Hill.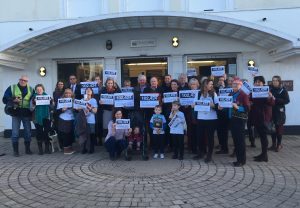 Visitors discussed the application and talked to Environment Agency representatives at a meeting held for locals in Dorking as part of a wider public consultation. Actors Sue Jameson and James Bolam MBE handed over the petition, supported during the day by Virginia McKenna and Will Travers OBE from Born Free, and lots of local campaigners.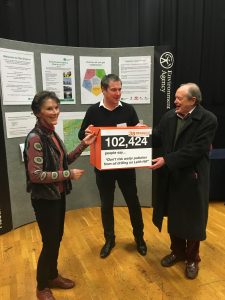 Meanwhile, 38 Degrees-ers across the country have crowdfunded the money to fund a team of expert hydrogeologists to carry out independent research into the dangers of drilling at Leith Hill, and the campaign has caught national and local attention in the papers (here and here). 
Click here to find out more information about the petition hand, and here to keep updated and get involved in the campaign.