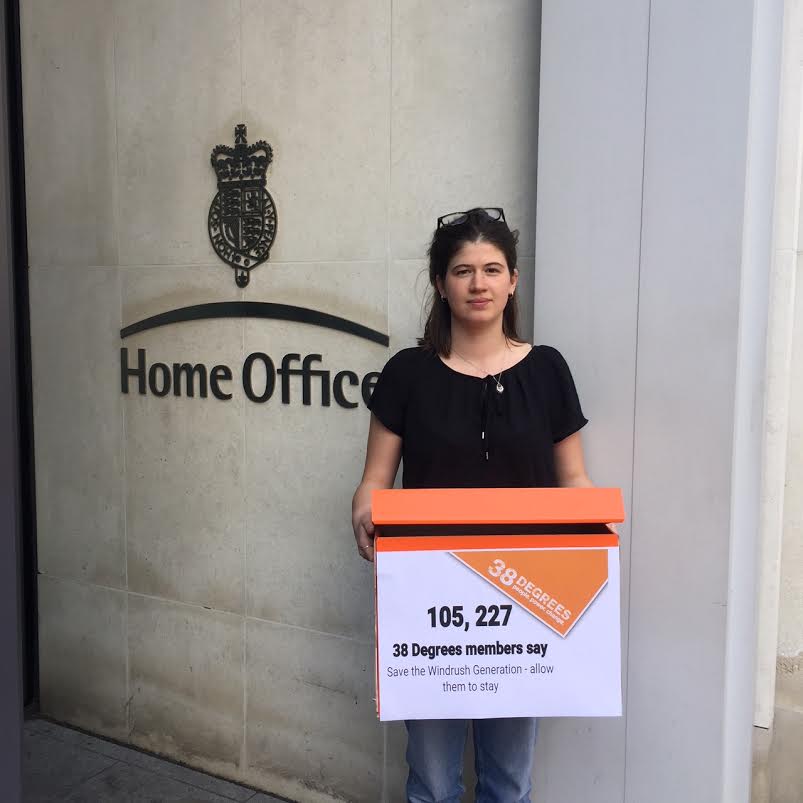 Apr 18th, 2018
Save the Windrush Generation: Petition hand in
By Ruby Earle
Last week, 38 Degrees-er Christine started up a petition calling on the Home Office to stop deporting "Windrush Generation" Commonwealth citizens who've made their lives in the UK.
This week the petition hit 100,000 (in just a few days!) and 38 Degrees staff member, Ruby, went to the Home Office to hand it in.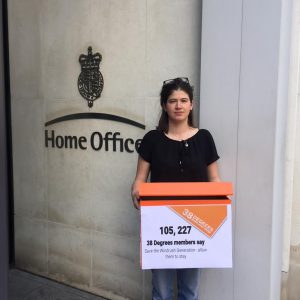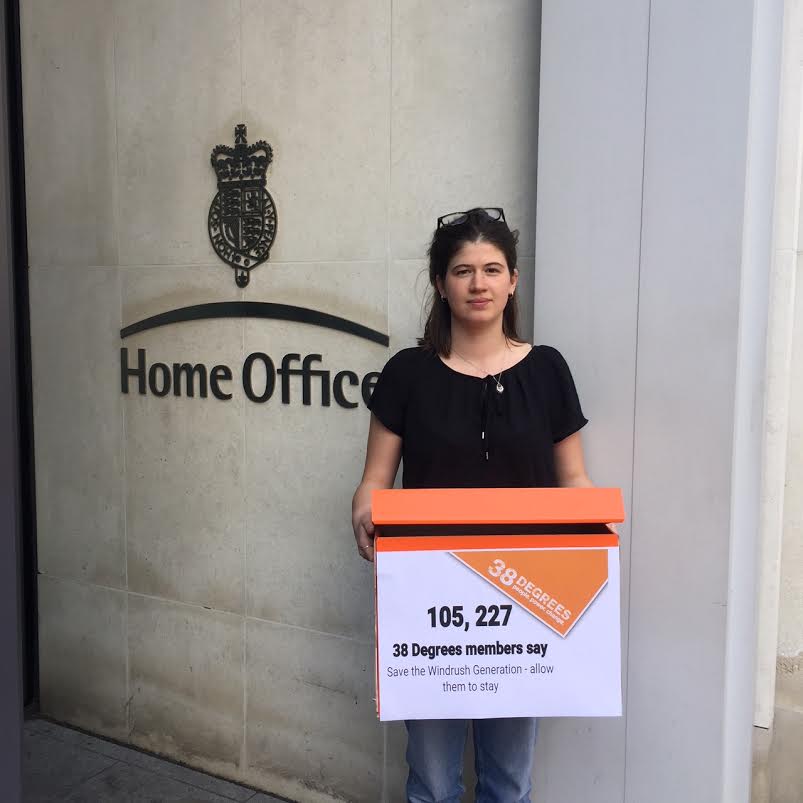 The massive public and political pressure, from people and organisations across the country, has forced the Government to u-turn. They have now apologised and promised to fix the mess, including:
A new task force dedicated to ensuring that Commonwealth-born long-term UK residents will no longer find themselves classified as illegal immigrants.

Resolving all cases within two weeks and wavering application fees.
Here is the story in Christine's words:

"I started this petition because of an overwhelming sense of shame and anger at the treatment of Caribbean people from the Windrush generation, British citizens legally living their lives in the UK.  This treatment was coming from the government itself, not people on the streets, and was characterised by callous disregard for the welfare of individuals.
The impact on people's lives was so awful that it was hard to believe that anyone with heart or conscience would not want to do something to help resolve the situation.  And yet, that was exactly the position the government took, again and again.

"The flooding in of signatures over the weekend – over 105,000 for the 38 Degrees petition and over 145,000 for the parallel Parliamentary petition, came to a quarter of a million people.  
The voices of cross party MPs and the respectful but resolute demands of the Commonwealth Heads of State, together with personal stories in the press, finally all had an impact. The government apologies and promised action were resoundingly good if tarred with shameful tardiness.  
But implementation is all and we should ensure that an independent body takes on the role of monitoring progress, highlighting problems and ensuring a voice for the people directly affected.  Only then, will justice be done. "