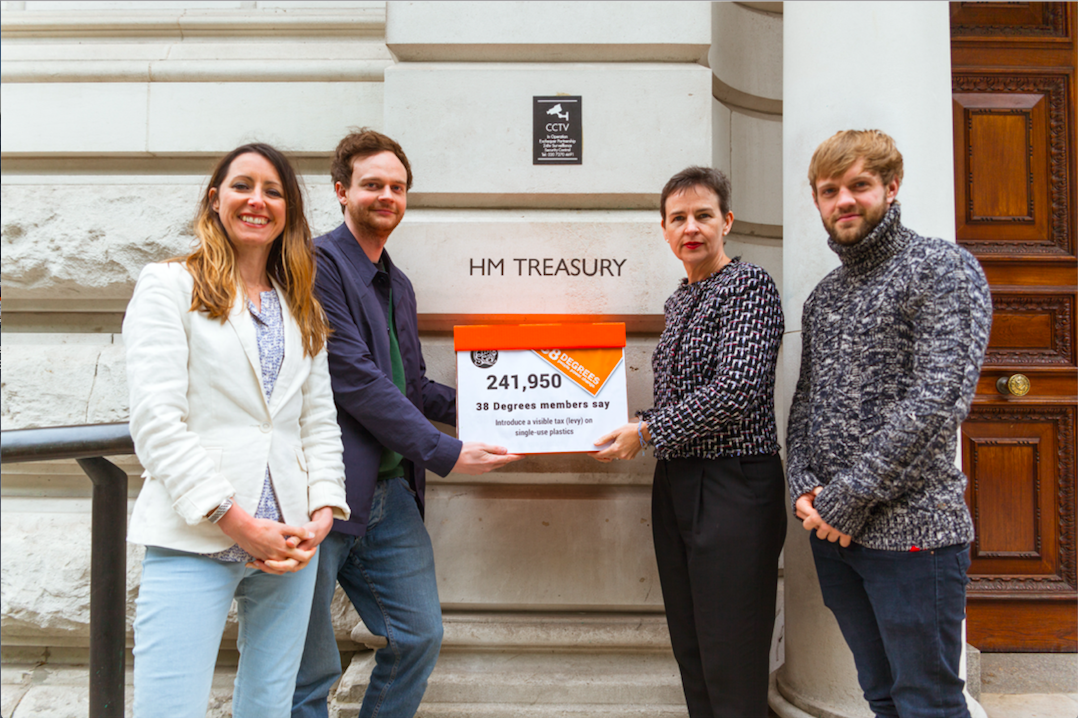 May 29th, 2018
Plastic Pollution: Handing in the petition
By Ruby Earle
Almost a quarter of a million of us have signed a petition calling for the Chancellor, Philip Hammond, to "Introduce a tax (levy) on throwaway plastic". This is one of the biggest ever environmental petitions to the Treasury!
On Wednesday 16th May Chair of the Environment Select Committee Mary Creagh MP, Nat from the plastic campaign group City to Sea and Ben and Denholm from the 38 Degrees staff team delivered the petition to the Treasury, urging them to act on plastic pollution.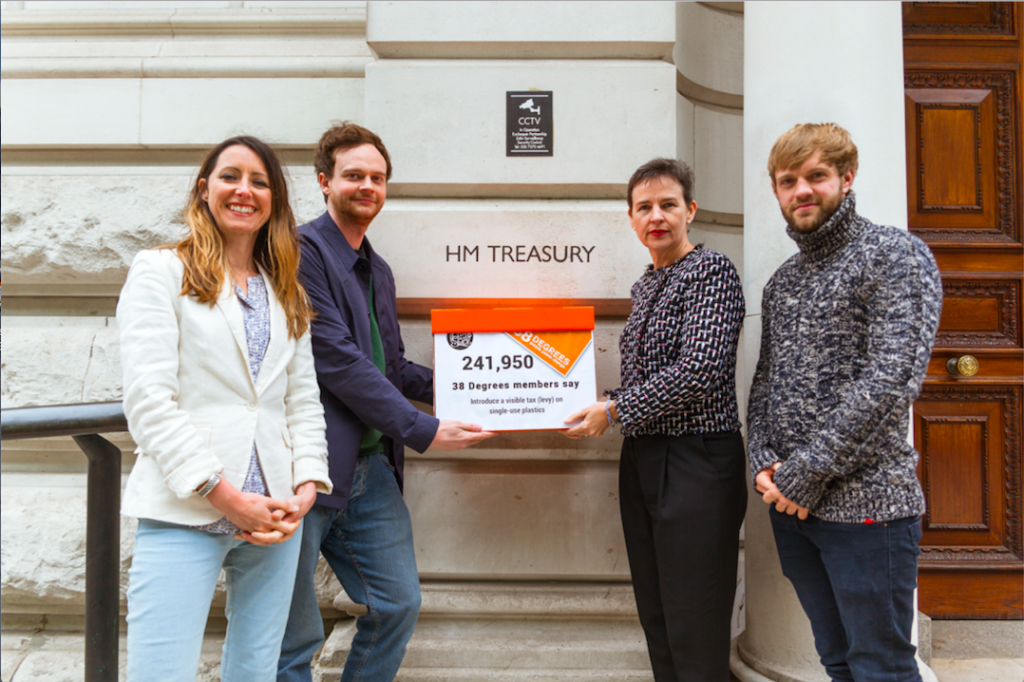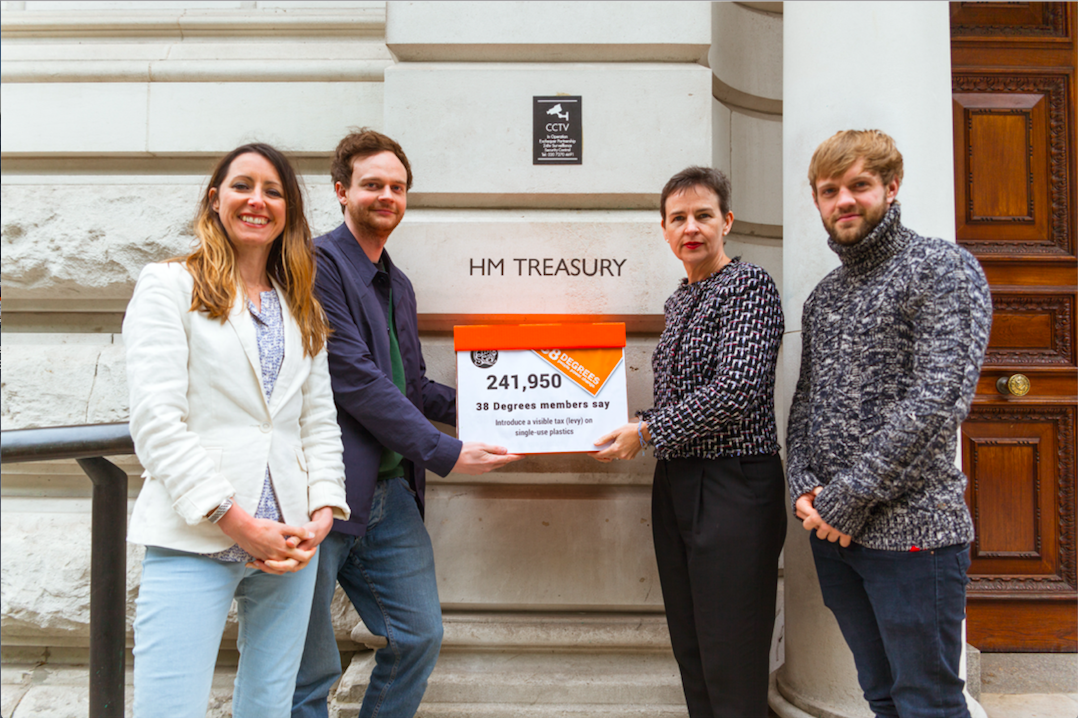 50,000 38 Degrees members submitted directly to a Treasury consultation asking for:
A ban on single-use plastic drinking straws, stirrers, and cutlery

A ban on plastic cotton bud sticks

The introduction of a tax of 25p on all single-use cups at the point of sale (as has been done with current charge on plastic bags)

The introduction of a tax of 25p on all takeaway food packaging, at the point of sale

Businesses and producers of single-use-plastics to be held responsible for the environmental impact of their produce
The Treasury will now take a look at all the consultation responses they received and are due to report back in the coming months.