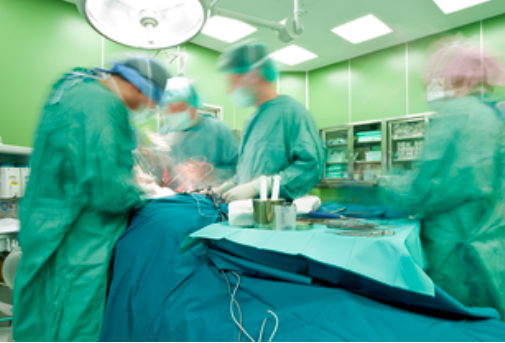 Jun 26th, 2018
NHS: Next Steps
By Becca McCarthy
Politicians are rowing about Theresa May's announcement of more money for the NHS. [1] There's an awful lot left up in the air. Where is the money going to come from? And how will it be spent? [2]
Big decisions will be made over the next few weeks. [3] They could shape the future of our hospitals and GP surgeries. If there's one thing we know, it's that decisions about our NHS are too important to be left to the politicians.
If we're going to keep pushing for what's best for our NHS, it's going to need all of us to get involved. And that means all of us should have a say in what we do next.
Will you take a quick survey and have your say on what we should do next on the NHS? Politicians are wrangling over these decisions right now, so we need to move fast.
On Sunday, Theresa May announced a 20 billion pound boost for our NHS. [4] That means more money for our hospitals and GP surgeries. But right now, Theresa May doesn't know exactly where that money is going to come from.
But 38 Degrees-ers like you do. Together we've crowdsourced a number of fair, simple policies – like raising income tax by a penny – that could guarantee the NHS gets the money it needs. [5] And as politicians wrangle over the details, we need to make sure our voices are still in the room.
Look how far we've come. Just months ago, the government was refusing to even consider giving the NHS the money it needs. [6] But after hundreds of thousands of us got involved, together we pushed Theresa May to this pretty historic announcement.
It goes to show that when we add up all our individual actions, we're a force to be reckoned with. Now, we need to decide together what we do next. So will you take part in the survey right now?
NOTES:
[1] BBC News: Tax rise to pay for NHS boost – PM:
https://www.bbc.co.uk/news/health-44516123
[2] Daily Mail: May warns the struggling NHS needs more than a 'sticking plaster' as she admits taxes WILL have to rise and the 'Brexit dividend' won't cover the hike:
http://www.dailymail.co.uk/news/article-5854957/Black-hole-Theresa-Mays-NHS-funding-pledge.html
The Guardian: Theresa May's NHS pledge decried as sticking plaster:
https://www.theguardian.com/society/2018/jun/17/theresa-may-nhs-pledge-decried-as-sticking-plaster-health-foundation
[3] Sky News: £20bn NHS boost details 'won't be revealed until budget', says Jeremy Hunt:
https://news.sky.com/story/20bn-nhs-boost-details-wont-be-revealed-until-budget-says-jeremy-hunt-11408403
Independent: Jeremy Hunt refuses to explain how £20bn NHS funding plan will be paid for:
https://www.independent.co.uk/news/uk/politics/jeremy-hunt-nhs-funding-plan-how-health-secretary-cuts-brexit-theresa-may-a8403976.html
[4] See note 1
[5] 38 Degrees: The results are in: which tax policies should fund our NHS?:
https://home.38degrees.org.uk/2018/05/15/which-tax-policies-should-fund-our-nhs-the-results-are-in/
[6] The Guardian: Philip Hammond dismisses NHS chief's call for £4bn emergency cash injection:
https://www.theguardian.com/uk-news/2017/nov/19/philip-hammond-dismisses-nhs-chiefs-call-for-4bn-emergency-cash-injection-budget