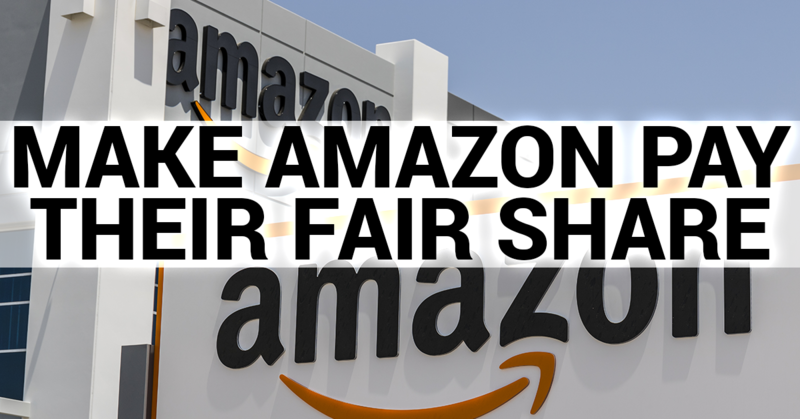 Aug 10th, 2018
Amazon: Will you sign the petition?
By Gwen
Online retail giant Amazon is paying even less in tax this year, despite rocketing profits. It's a joke. But when our high street shops are struggling and public services are desperately stretched for cash, it's not at all funny.
The story is splashed across the papers today. But Amazon bosses will be hoping that by tomorrow it's old news – and that the rules which let them get away with paying even less tax stay as they are.
That's where we come in. If hundreds of thousands of us call on the Chancellor, Philip Hammond, to make sure companies like Amazon can no longer get away with paying less tax than the shops that give our high streets life – he'll know where the British public stands. And there will be even more pressure on him to level the playing field.
If you think companies like Amazon should pay their fair share in tax, will you sign the petition now?
We've all seen it. Every town has streets where once bustling, independent high-street shops are now boarded up. Meanwhile, Amazon's profits are going through the roof but they're paying even less in tax.
Bosses at companies like Amazon won't be wanting the rules to change. They'll be hoping this news story disappears tomorrow, so that nothing happens. But if hundreds of thousands of us sign a petition to the Chancellor, asking him to make the rules fairer, he'll have no choice but to pay attention and change it.